There's no denying that the lines between sportswear and fashion are somewhat blurred of late.
From women choosing to wear activewear for social occasions to men slinging on a sports cap for work when they're having bad hair day, sportswear in the high fashion world has become the norm.
Why? Well, sportswear is so comfortable and practical. It requires less effort to throw on. And yet it still looks incredibly stylish.
In fact, influenced by some of the most-loved USA sports, American sportswear fashion is undoubtedly becoming more mainstream in the UK.
Want more details? Read on for 5 of the hottest American sportswear fashion trends.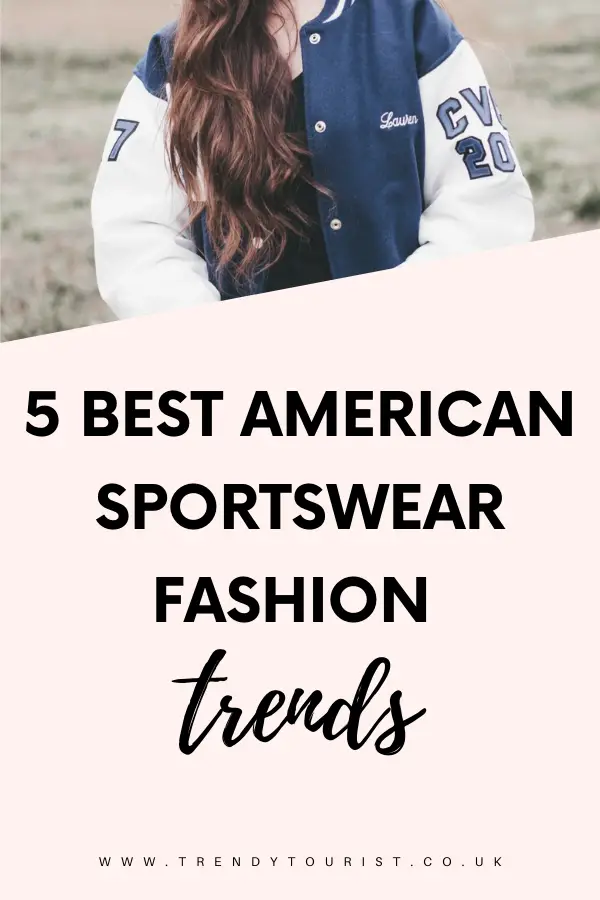 1. Converse Trainers
American sportswear fashion 101: Did you know that Converse first came out in the 1920s?
And the hype still remains strong two decades after they retro-ed in the 1980s. This is also when American basketball player Chuck Taylor decided to release them in dozens of colours.
Originally designed to be a high-performance athletic shoe for basketball games, their rubber sole and upper canvas makes them seriously comfy.
Plus, their versatility means that you can wear them with just about anything.
One word: obsessed.
2. Baseball Caps
More popular with men than women but still worn by all genders, American sportswear fashion is epitomised by baseball caps – and they show no signs of going out of style.
Dating back to 1860, the baseball cap was first designed to keep the sun out of players' eyes while they were playing a game. It was also an important means of identifying a team.
Fast forward 157 years, the baseball cap has become a cool way to show off your dedication to your sports team, yet practical to wear in the warm weather. And sales of baseball caps continue to grow, even in the UK.
3. Varsity Jackets
One of our favourite elements of American sportswear fashion is varsity jackets, baseball jackets, letterman jackets, or whatever you'd like to call them.
The inspiration for them initially came from baseball attire in the US, with the premise being to wear the jacket to represent your favourite baseball team. This then expanded to American football, high school and college sports teams – and now the jacket has been given a contemporary, fashion twist.
From their initial showing on designer catwalks back in 2015, varsity jackets have not only stuck around ever since, but they have developed globally each season.
You can now buy these jackets in a variety of colours, textures and fabrics, including polyester, leather, and cotton. However, the most successful version still remains the traditional wool jacket with one colour for the body, another colour for the sleeves, and banded stripe detailing on both the collar and hems.
Did someone say "casual cool"?
4. Basketball Jerseys
When basketball jersey vests first came on the scene in the US, like with varsity jackets, the idea behind them was to show up to games wearing the one that represented your team.
However, as time went on, people chose to wear their basketball jerseys outside of games for other occasions, like visiting the "mall" or bar-hopping on a Saturday night.
It's not just the official basketball team jerseys either. There are currently several variations of them on the style sphere internationally.
In fact, not too long ago, they reigned supreme in some of our favourite UK fashion-forward stores like Topshop.
In other words, basketball jerseys are vastly becoming a fashion phenomenon worldwide.
5. American Football Jerseys
Finally, basketball jersey vests might be great for summer when it's warm outside, but what about those colder months?
Well, you can say goodbye, basketball jerseys. Hello, American football jerseys.
With the longer sleeve length and hem length, these jerseys make for a perfect autumnal alternative. Then you can simply layer them up over a long sleeved shirt for wintry weather.
Perhaps not quite as popular internationally as basketball jerseys, we've still spotted a fair few American football jerseys on the UK high street. Result!
Embracing American Sportswear Fashion
Whether you've already bought into this trend or you're an American sportswear fashion newbie, you might as well embrace it!
After all, it's fun, it's easy to wear and, most importantly, it looks like it's here to stay.
What are your favourite American sportswear fashion trends?
Katie Davies is the Yorkshire-based freelance writer who founded Trendy Tourist. Since 2017, she has written for over 100 companies on a range of subjects, from fashion to marketing. When she's not producing content, you can find her shopping, exploring a new place or sitting somewhere having a cup of builder's tea.