It's that time of year again; the weather's getting colder, the leaves are changing colour and pumpkins are back in abundance.
Do you know what this means?
That's right – the autumn season is upon us! And personally, we couldn't be happier about it.
How come? Well, here are 7 reasons why autumn is the best season.
1. Beautiful Colours
Why autumn is the best season 101: a brand new season means brand new colours.
We're talking about those burnt oranges, winey reds and mustard-like yellows that we not only see in fashion, but we also see on trees when we leave the house every day!
A stark contrast to the summer greenery of the fields, let's not pretend that they're not an absolute treat for the eyes in every possible way.
Two words: we're obsessed. *Heart-eyed emoji.*
2. Cool, Crisp Mornings
Sure, it gets colder come September/October time, but not cold enough that it causes you to exclaim "OMG it's freezing" every time you step foot outside.
After a pretty humid summer all around, how great does it feel to actually experience the cool autumnal air? Well, we'll tell you – it feels bloomin' amazing! 
We can actually breathe again! And, you know, that's always helpful.
3. A Change of Fashion
With the colder temperatures comes the need for soft, snuggly jumpers and thousands upon thousands of layers.
After all, autumn is one of the only times of the year where we can pile on our whole wardrobe to stay cosy (a la Joey from Friends when he's trying to get back at Chandler by wearing everything he owns).
In addition to being able to sling on our favourite comfy jumper, we can also experiment with a whole new season of fashion.
And as self-professed fashionistas, this is pretty exciting.
4. Halloween
When it comes to reasons why autumn is the best season, this takes one of the top spots.
Don't get me wrong, we absolutely love Christmas, but Halloween is like Christmas' cool, quirky younger sister – and we can't help but adore her!
When you're at school, college and/or university, you have plenty of opportunities to dress up in costumes and go to parties. However, as you get older, Halloween becomes the only chance you get to pretend you're someone or something else for the day and party the night away!
In other words, Halloween is always fun, no matter what your age is.
Whether you're a kid going trick-or-treating, a student going on a themed club night or an adult heading to a costume party with your friends, Halloween is light-hearted, fun and creates many opportunities for laughs.
(Even if this is mostly at the expense of your boyfriend's brother Dennis, who dresses up as Cousin It from the Addams family every single year.)
5. Pumpkin Spice Lattes
Oh for the love of Starbucks, how we do miss Pumpkin Spice Lattes when they're not in season.
(Actually – how we do miss pumpkin-flavoured-anything when pumpkins aren't in season!)
To put it simply: you can't beat one of these delicious hot drinks when the air is cool and the leaves are changing. And we are definitely the first in line at Starbucks to get ours as soon as September strikes. WBU?
6. Cosy Nights In
Another of the top reasons why autumn is the best season is because staying in on a Saturday night is actually considered acceptable.
If you tell friends or colleagues that you're staying in on a weekend in the summer, they're all like "What?! It's supposed to be like 100 degrees – aren't you at least going to sit in a beer garden for a bit?"
However, when it's autumn, people just smile, nod, and agree that they're also planning to do the same thing.
It's all about self-care, staying indoors and snuggling with a blanket and a hot water bottle while watching binge-watching anything Netflix – and boy, does it feel good.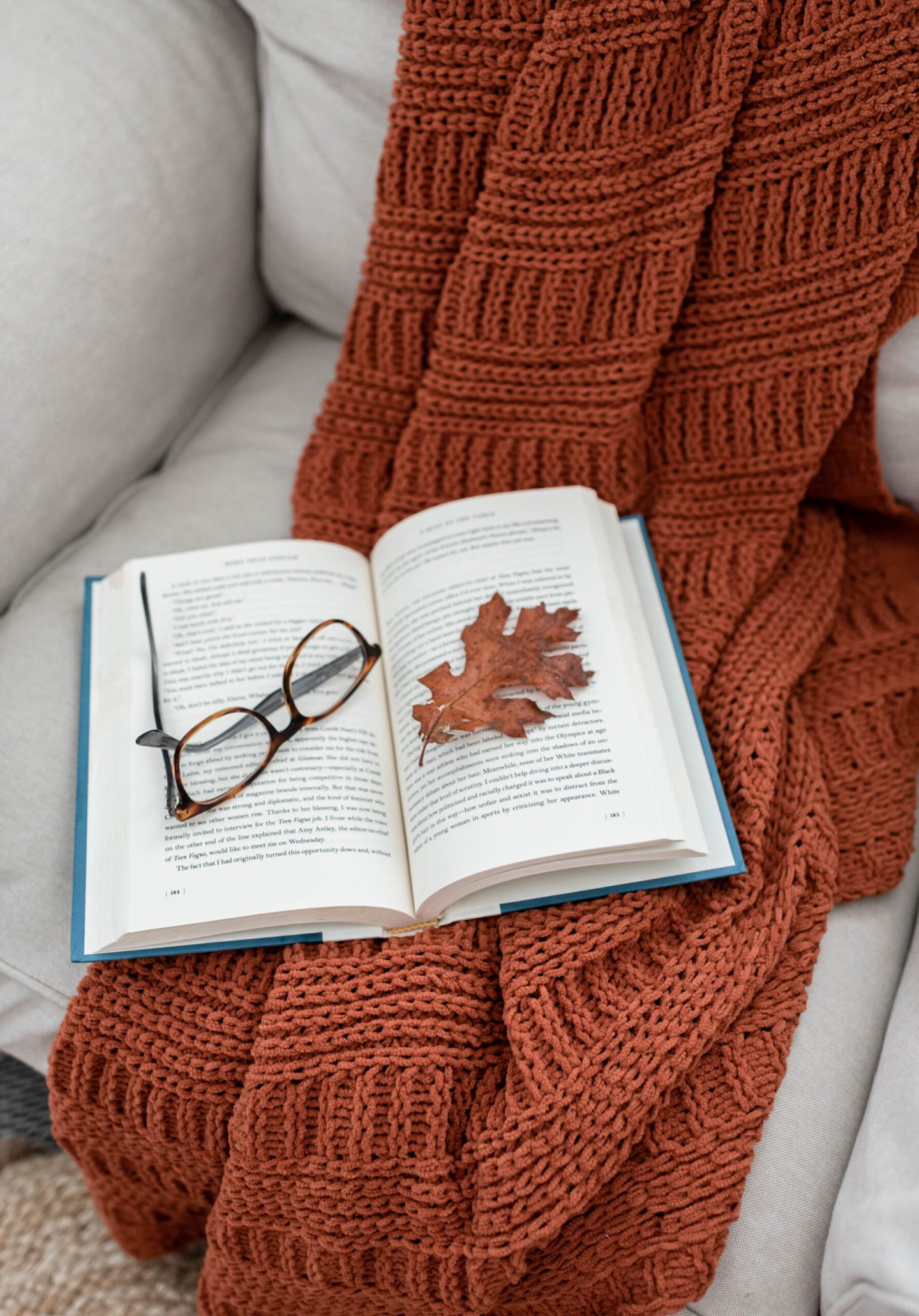 7. Sunday Roasts
Last but not least when it comes to why autumn is the best season? The return of the Sunday roast dinners.
Oh, how we miss a good old traditional Yorkshire roast dinner during the summer months.
After all, there's nothing better than popping around to your Mum's on a Sunday during autumn for a massive catch-up and some good scran. (Specifically, a plateful of mashed potatoes, Yorkshire puddings, onion gravy, veg, and some kind of meat… *Drools all over keyboard.*)
You know what we're saying? You just can't beat it.
Several Reasons Why Autumn is the Best Season
In summary, what's not to love about September, October, and November?
There are many wonderful and diverse reasons why we always have (and always will) love autumn.
What are your reasons why autumn is the best season?
Katie Davies is the Yorkshire-based freelance writer who founded Trendy Tourist. Since 2017, she has written for over 100 companies on a range of subjects, from fashion to marketing. When she's not producing content, you can find her shopping, exploring a new place or sitting somewhere having a cup of builder's tea.