New Zealand: a country in the southwestern Pacific Ocean comprised of the North Island, the South Island and 600 smaller islands. And it's breathtakingly beautiful.
Although the North and South Island are physically quite close to each other (just an hour's plane ride away or three hours on a ferry), they're actually rather different.
The North Island is known for its national parks, captivating cities and volcanic activity. Then there's the South Island, which is championed for its mountains, lakes and glaciers. 
I'm fortunate enough to have visited the Land of the Long White Cloud twice now. During my first trip, I took a Stray bus tour around the North and South Islands for four weeks. My second time visiting is as a year-long resident on the working holiday visa – and the fun isn't over yet!
Having recently moved to Wellington from Queenstown and travelling around the area, these are the best places to visit in South Island, New Zealand, in my humble opinion.
1. Queenstown
Places to visit in South Island, New Zealand 101: Queenstown.
With the majestic Remarkables mountains as a backdrop, this mid-sized town sits on the edge of Lake Wakatipu and is complete #ViewGoals.
From wine tasting and hiking to stargazing and bungee jumping, there are a lot of activities on offer in Queenstown. These activities, coupled with the amazing scenery, is what continues to draw in tourists from around the globe.
And once you've been there yourself, you can totally understand why.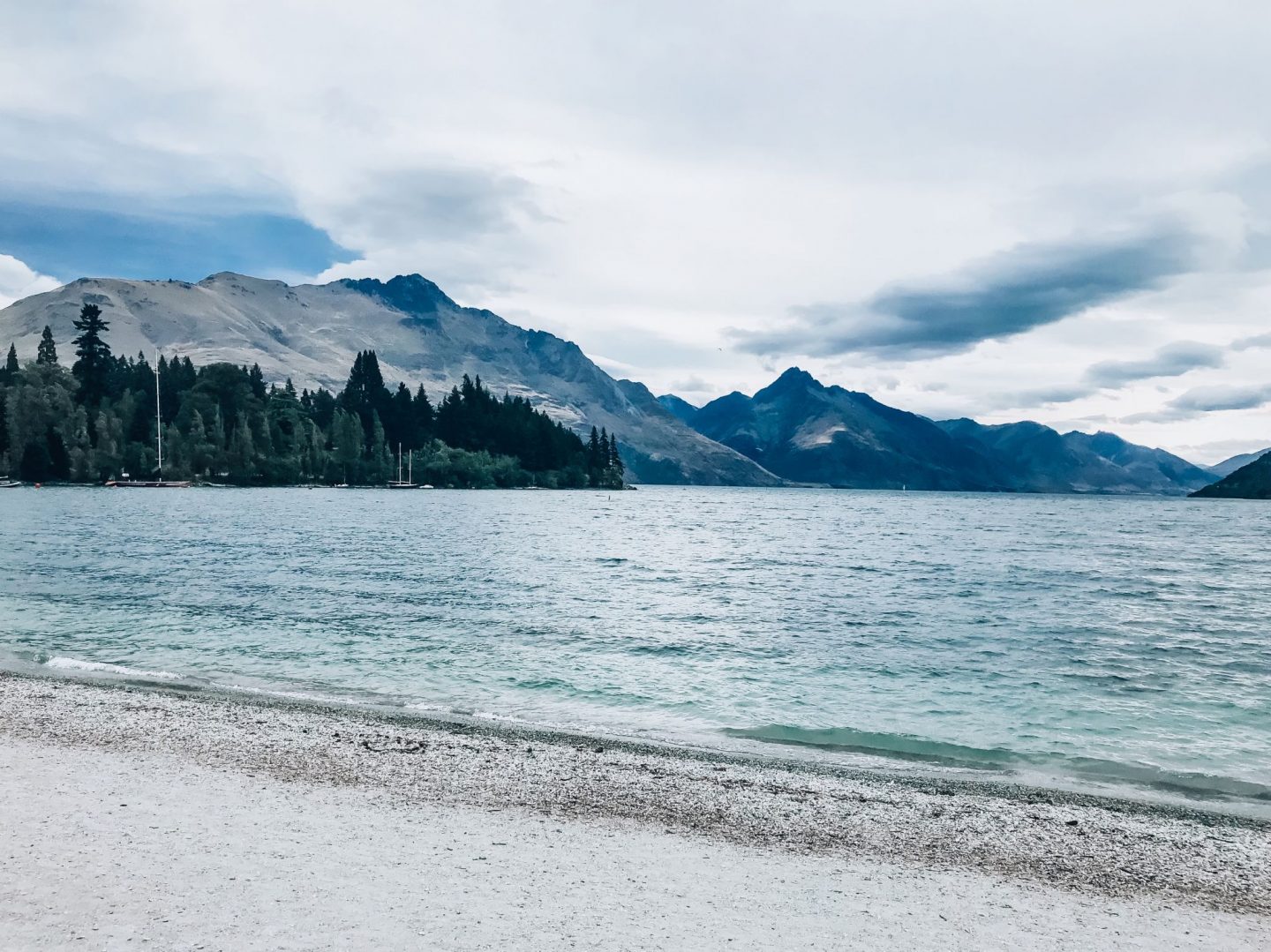 2. Wanaka
About an hour's drive from Queenstown sits a cute town on Lake Wanaka called (you guessed it) Wanaka.
Essentially, I like to call in Queenstown's little sister because the scenery looks very similar even though the town itself is smaller.
That said, you'd be forgiven for thinking that there isn't as much to do because of its size. In fact, from walking to the Blue Pools and #ThatWanakaTree to visiting Puzzling World and sunbathing on the beach, there's something for everyone to enjoy.
3. Glenorchy/Paradise
Another of the top places to visit in South Island, New Zealand is Glenorchy. Drive an hour through the mountains from Queenstown towards the northern end of Lake Wakatipu and you'll stumble across this charismatic little town.
Sure, there's not a whole lot to do there apart from eat brunch and walk to the lakefront. But what you will do is stare at snow-capped mountains for a while – and be unable to erase them from your memory because they're THAT perfect.
From Glenorchy, you can also venture to Paradise on the edge of Mount Aspiring National Park. It's one of the most stunning drives I've ever taken in my life and NOT to be missed.
4. Milford Sound
Also accessible from Queenstown, Milford Sound is a fiord in the southwest of the South Island that is praised for its sheer untouched beauty.
From Milford Sound's mirror-like lakes to the towering peaks of the Fiordland National Park, this whole area has to be one of the most spectacular places I've ever seen in my life.
Taking a cruise around the fiords is actually one of the main tourist attractions in New Zealand. And believe me, it certainly lives up to the hype.
5. Mount Cook
Situated near the town of Twizel, Mount Cook Village lies within the heart of Aoraki Mt Cook National Park. And without a doubt, it's one of the top places to visit in South Island, New Zealand.
Why? Well, it's a hybrid of rock, ice and rugged terrain, which makes for some very interesting hikes.
Even if you don't like walking, you'll still fall in love with Mount Cook from the comfort of your car. Thanks to its incredible scenery, it's a must-do for all ages.
6. Dunedin
This southeast coastal city has an abundance of shops, Victorian and Edwardian architecture and culinary delights.
Then if you venture a little further out of the CBD, you'll find the quiet countryside of Otago Peninsula and The Royal Albatross Centre (where you can spot seals and birds aplenty).
Personally, I thought Dunedin was super underrated compared to the other cities on this list and I just don't understand why. It really is great.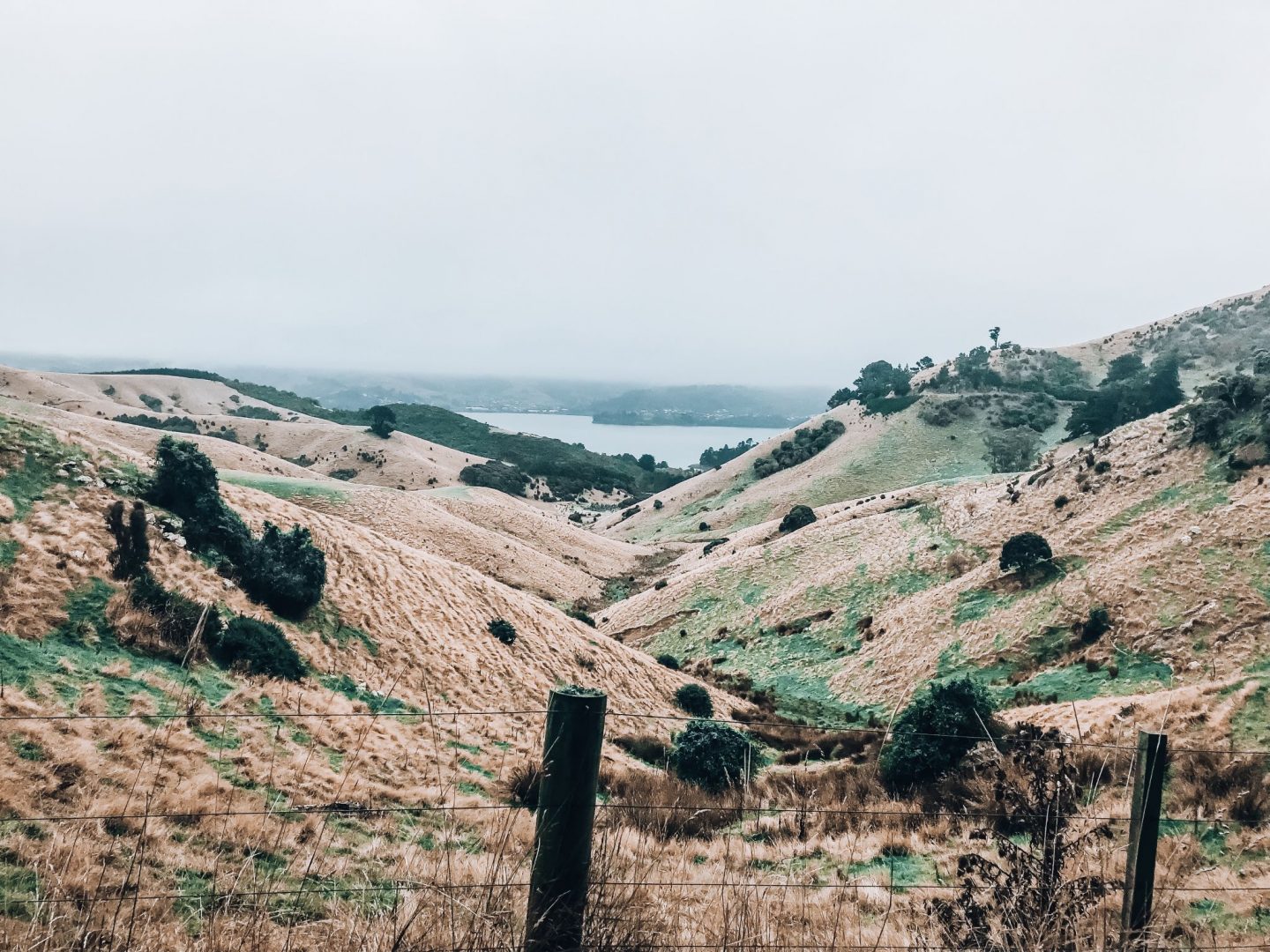 7. Stewart Island
Situated 30km from Bluff off the southern coast across the Foveaux Strait, Stewart Island was my favourite out of all the places to visit in South Island, New Zealand.
Its main town of Oban might only have 400 residents, but this is all part of its charm.
Incredibly intimate yet bursting with diverse landscapes, walking trails and multicultural travellers, I'll always remember my 24 hours in Stewart Island. I fell in love. Hard.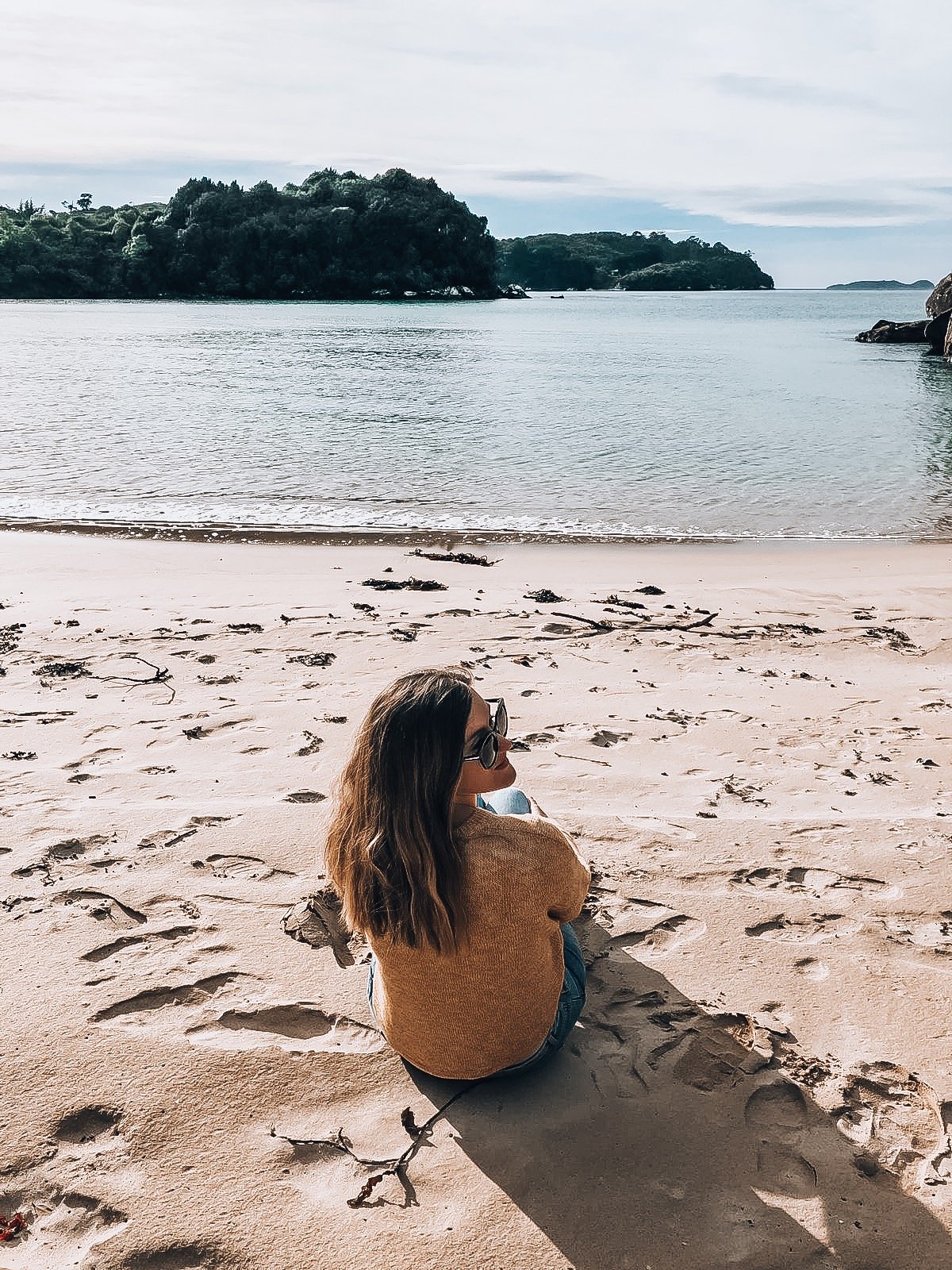 8. Franz Josef
Another highlight of the South Island is Franz Josef where I got to do something I never thought I'd do – climb a glacier!
The town of Franz Josef itself is very small with little to do as the idea is that you go there purely to check out the alpine environment.
From scenic flights in planes and helicopters to hikes on and surrounding the glacier, Franz Josef provides a super unique experience that it's difficult to get anywhere else in the world.
9. Christchurch
Don't listen to the travellers who tell you to skip Christchurch because it was actually one of my favourite places to visit in South Island, New Zealand.
From the Bridge of Remembrance and the earthquake memorials to punting on Avon River and checking out the shops at Cashell Mall, there's so much to do and see in the largest city on the South Island.
And there's a reason why it's referred to as "The Garden City." North Hagel Park and the Botanical Gardens are simply gorgeous.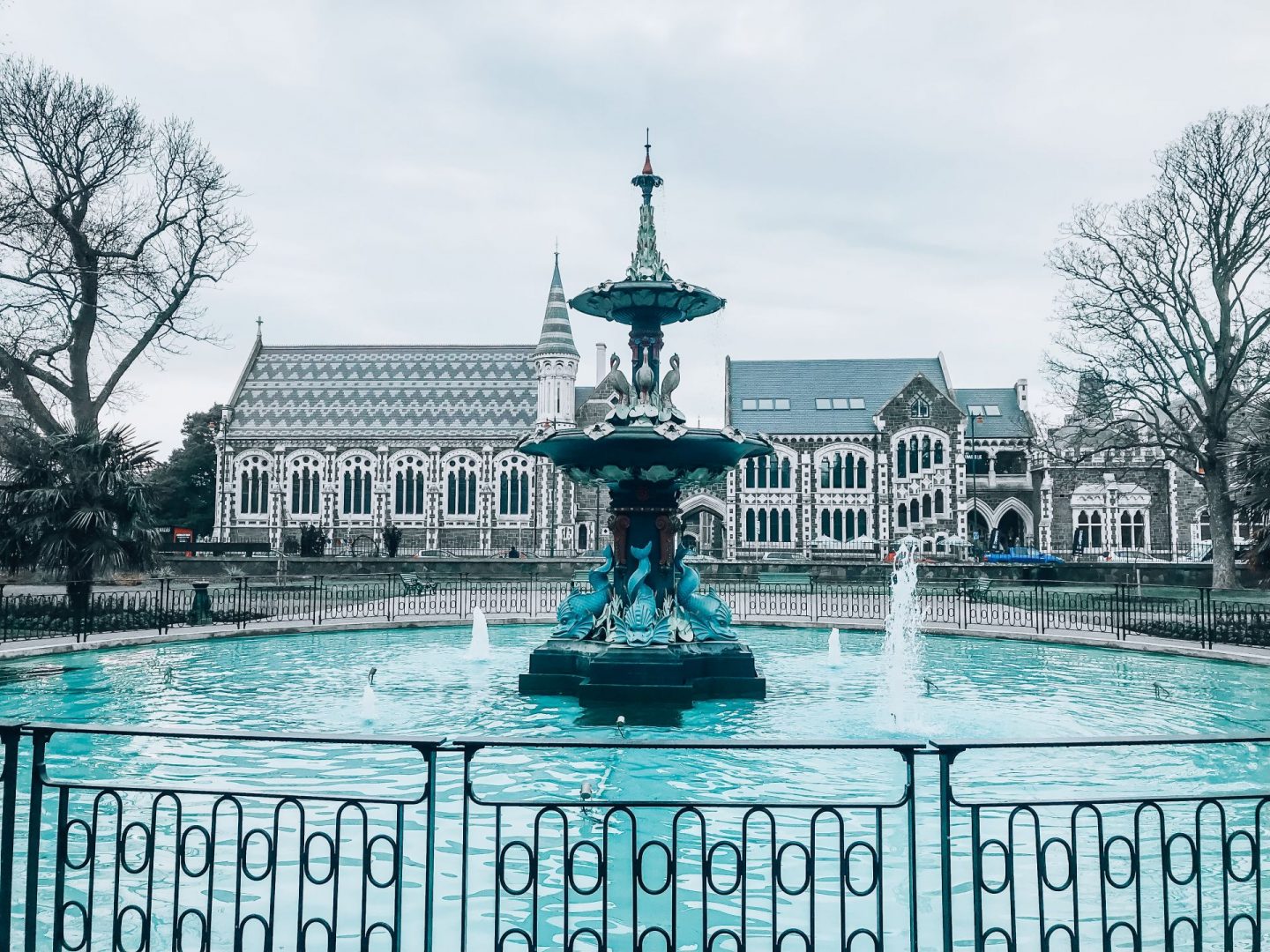 10. Rangitata
I ticked off Rangitata during my Stray bus tour of New Zealand in 2014 where I had the opportunity to do a horse ride at Peel Forest.
Do you like Lord of the Rings? Then Rangitata should be on your must-see list. After all, this area featured as Rohan in the film trilogy.
On the Peel Forest horse ride, I trekked through the rainforest, up and down rocky terrain, through the river and back again – all with the mesmerising snowy mountains as my backdrop. It was an unbelievable experience, to say the least!
11. Kaikoura
Kaikoura is a tiny coastal town on the South Island of New Zealand famous for its fish and chips, abundant wildlife and present sperm whale population.
In fact, its many whale-watching activities are why the majority of tourists stop off there. Having done a whale-watching boat trip myself, I can confirm that it's well worth it!
You can also do the Kaikoura Peninsula Walkway for the picturesque views and seal-spotting. However, make sure you don't linger in this town if you like to be kept busy.
12. Nelson/Abel Tasman
Finally, my last recommendation in terms of the best places to visit in South Island, New Zealand is Nelson.
Nelson is like a mini Wellington (where I'm currently living) and I love it! It has houses in its hills, wonderful parks (like Queen's Gardens) and astonishing viewpoints (hello, The Centre of New Zealand). Plus, there's a HEAVENLY beach called Tahunanui.
From Nelson, you can also venture to Abel Tasman National Park. This wilderness reserve at the north end of the South Island is famous for its coastal trail that winds over beaches and across ridges. And needless to say, it's rather pretty!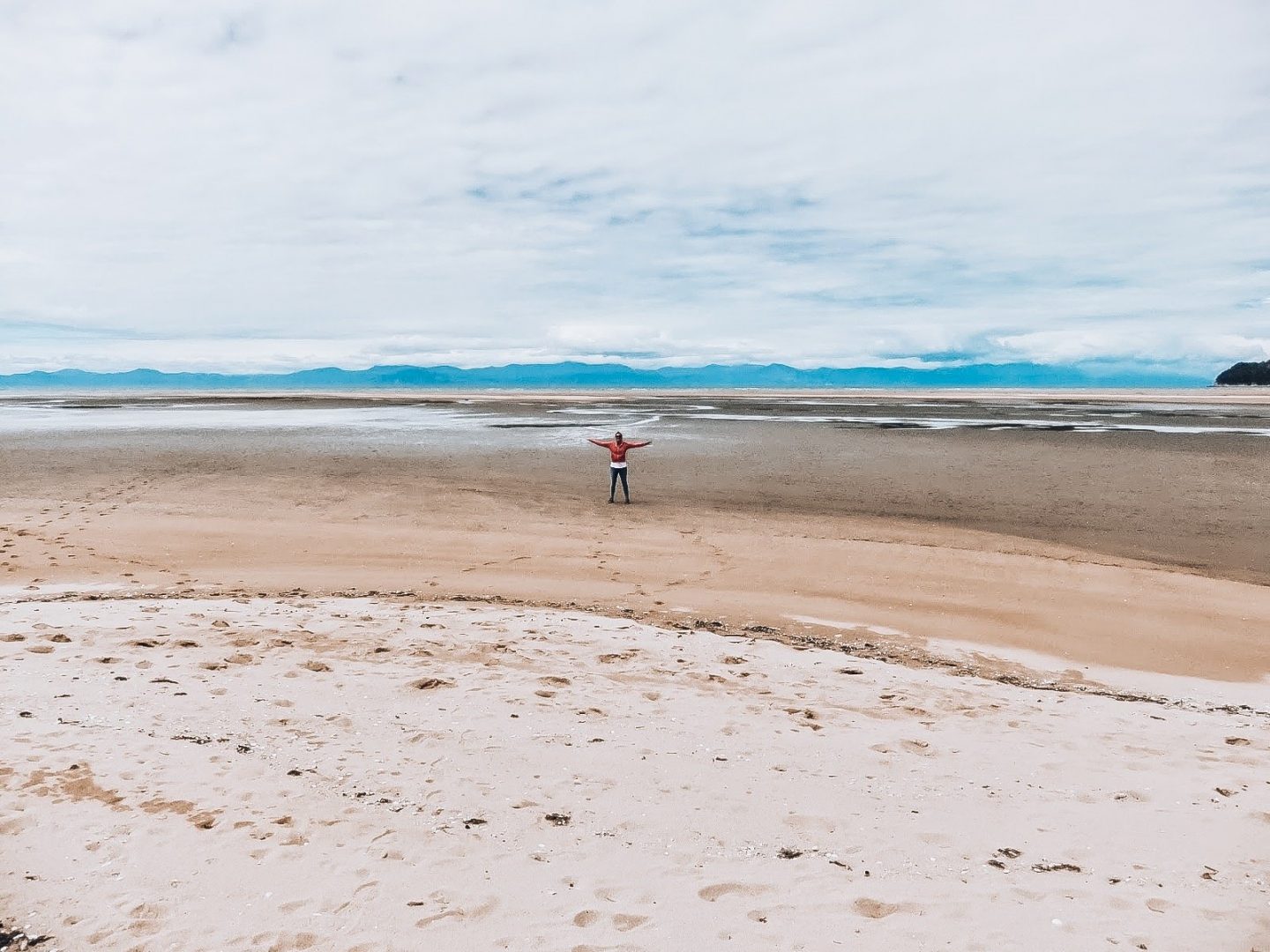 Ticking Off Places to Visit in South Island, New Zealand
There's so much diversity and divine scenery on the South Island of New Zealand, which is why many people prefer it to the North Island. That said, the entire country has a lot to offer.
Whether you're heading to New Zealand as part of a larger backpacking adventure or just want to drop by on your annual leave, one thing's for sure: you won't regret going.
After all, there's a reason why so many tourists come for a holiday and never return to their home countries.
Have you been to the Land of the Long White Cloud? What are your top places to visit in South Island, New Zealand? Let me know in the comments!
Katie Davies is the Yorkshire-based freelance writer who founded Trendy Tourist. Since 2017, she has written for over 100 companies on a range of subjects, from fashion to marketing. When she's not producing content, you can find her shopping, exploring a new place or sitting somewhere having a cup of builder's tea.