If you've ever travelled to New Zealand, you've probably already heard of Stewart Island. I mean, given that the country's third-largest island is an absolute hit with tourists and locals alike, people just don't seem to stop talking about it.
After all, who wouldn't stop talking about a place that's incredibly intimate with a 400-people population – and yet bursting with diversity?
After recently taking a trip there myself, here are 5 reasons why you should listen to the hype and visit Stewart Island. Pronto.
1. It's Beautiful
Also known as Rakiura, Stewart Island lies 30 kilometres south of the South Island across the Foveaux Strait and is accessible by ferry.
It's the kind of place where it doesn't feel like it belongs anywhere because it reminds you of multiple locations. For example, the harbour reminded me of Vietnam's Ha Long Bay, the rainforests reminded me of the Balinese jungle and the beach was the kind of beach that you'd find on a Thai island.
As well as being super colourful, Stewart Island is rich in rugged landscapes. There's an amazing view everywhere you turn – and I personally fell in love with it within the first 30 minutes. Sold.
2. It's Remote
Since there aren't many people who live there, Stewart Island feels like a tranquil oasis that stands alone in the world.
Sure, tourism contributes to the livelihoods of its residents, but there aren't many visitors on the island at one time – and you can feel this quiet energy when you're walking around. For me, it was a welcome change from the hustle and bustle of everyday life in a bigger city!
Also, there's something so peaceful about being in a town where there's one school, one supermarket, one restaurant, etc. Enough is going on in Oban town for you to feel like you're amongst civilisation, but not enough so that you're constantly overwhelmed with crowds.
Personally, I enjoyed the balance and felt like I wasn't ready to go back to normality once my 30 hours in Stewart Island were over.
Pro traveller tip: Stewart Island accommodation options are in short supply, so be sure to book your stay ahead of time.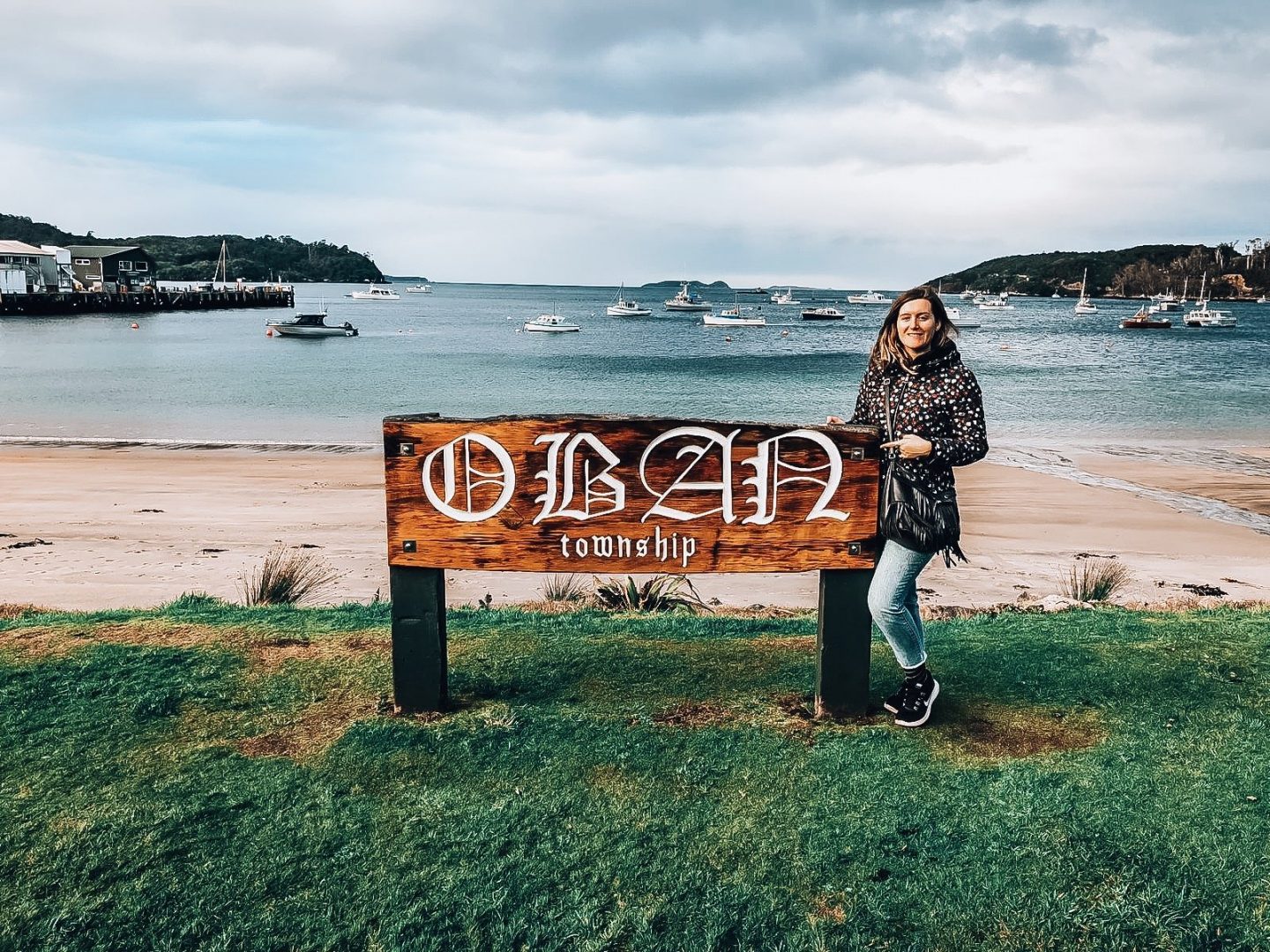 3. It Has Some Incredible Walks
Alongside the famous Rakiura Track in Rakiura National Park (which takes a few days to complete), there are some full-day and half-day hikes that are so worth doing in Stewart Island.
In addition to getting up close and personal with wildlife, you also get to venture off the beaten path to gorgeous and unbelievable scenery. In fact, my boyfriend Nathan and I ended up getting lost in nature pretty much the entire time that we were there – and it was glorious.
Oh, and if you're not much of a hiker, at least check out the Observation Rock Viewpoint for stunning 180-degree views of the island. Thank me later.
Pro traveller tip: You can get a small taxi ferry across to Ulva Island to see a wider range of wildlife, including kiwi birds in their natural habit. However, be mindful that some of these ferries don't run during the winter months (June to September inclusive).
4. It Has Bathing Beach
If you head up the hill past the church from Oban town centre for ten minutes, you'll reach the rainforest that leads to Bathing Beach along Halfmoon Bay.
I wasn't quite sure what to expect when we first took a leisurely stroll there. That said, once the rainforest cleared and we caught a glimpse of the majestic golden sands and clear blue waters, we were both in complete awe.
And a bonus? Both times we visited the area, we were alone, which made it feel like our own personal slice of paradise in New Zealand. Winning.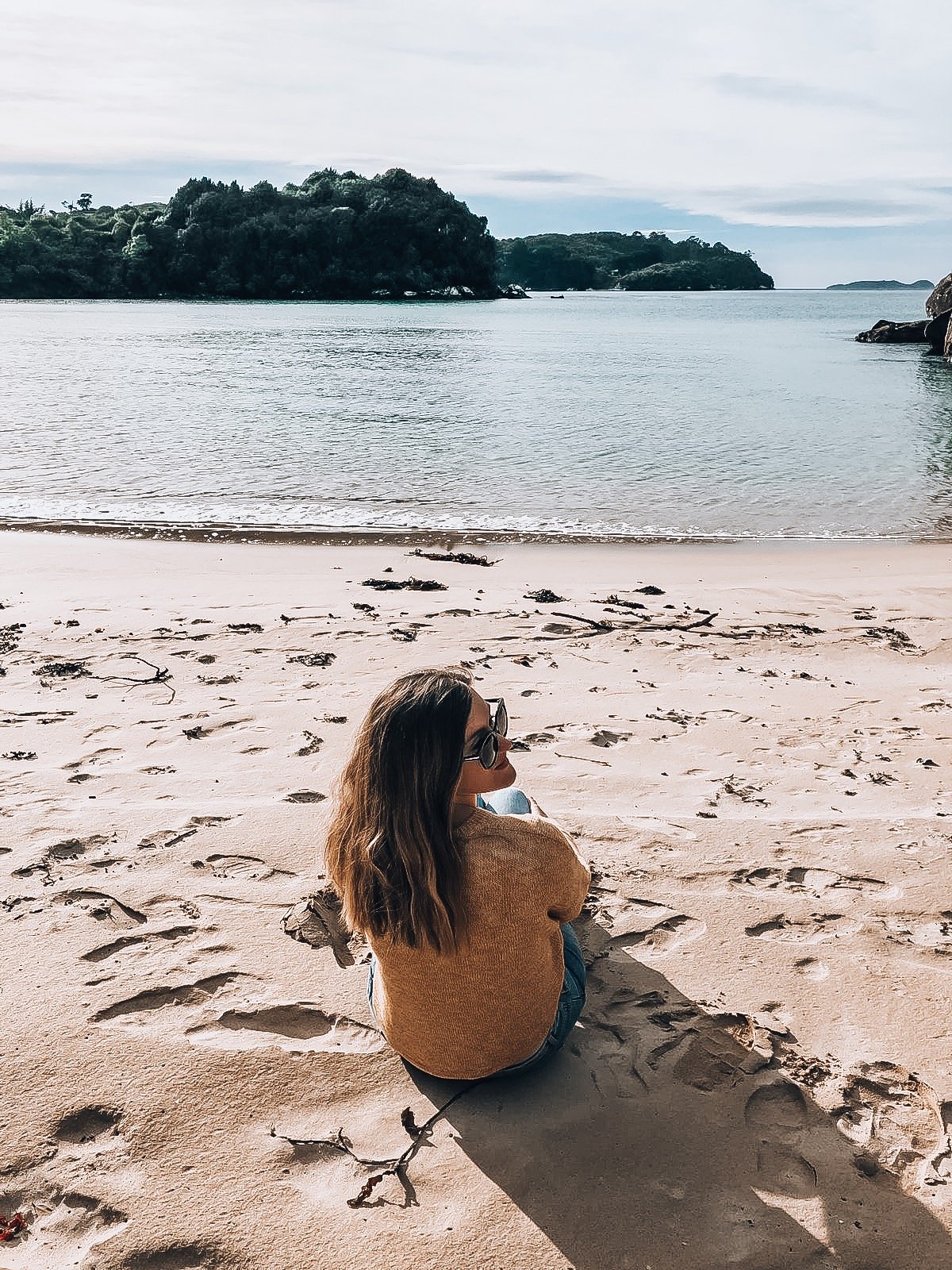 5. It's an Adventure to Get There
If you don't like interesting journeys, then proceed to Stewart Island with caution. I mean, you have to get to Bluff to start with (a small town on the southern coast of the South Island) where there's little to do or see.
Then there's the one-hour ferry journey. Sometimes it's pleasant and there's a bunch of wildlife to see, and other times it's a rather rocky ride and you almost have to eat your breakfast again.
Most people do what we did and head to Invercargill for the night first or afterwards to break up the journey, which is a 23-minute drive from Bluff. If you decide to do this too, here are my top recommendations for how to spend your time in the City of Water and Light:
Wander around the picturesque Queens Park
Go shopping in the town centre
Hike the Estuary Trail
Eat Bluff oysters and other great seafood at Buster Crabb
Pro traveller tip: You don't need any longer than half a day to do all of the above and get a good feel for Invercargill. 
Stewart Island: Small Yet Mighty
Who knew that such an understated place could have so much variety when it comes to its landscapes, walking trails and people?
Sure, Stewart Island might be small with limited things to do, but it still leaves a lasting impression. In fact, I'm pretty sure it's going to have a piece of my heart forever.
Have you ever been to Stewart Island? What did you think of it?
Katie Davies is the Yorkshire-based freelance writer who founded Trendy Tourist. Since 2017, she has written for over 100 companies on a range of subjects, from fashion to marketing. When she's not producing content, you can find her shopping, exploring a new place or sitting somewhere having a cup of builder's tea.