A southeast coastal city at the head of Otago Harbour on the South Island of New Zealand, Dunedin is best known for its Scottish and Maori heritage. It also has the perfect mix of urban and rural landscapes.
There's an abundance of shops, Victorian and Edwardian architecture and culinary delights in the Central Business District. But then, at the other end of the spectrum, there's the quiet countryside of Otago Peninsula nearby.
Supposedly a must-see for tourists on the working holiday visa, Nathan and I decided to drive to the city a few weeks back to check it out in all its autumnal glory.
The result? A super fun weekend in an undeniably unique and picturesque place.
Whether you're visiting soon or you plan to at some point in your life and you want to learn more, not to worry – I've got you covered. Here's what to do in Dunedin for 48 hours.
1. St Clair Beach
What to do in Dunedin 101: head ten minutes out of the CBD towards the Pacific Ocean. Here you'll find a large stretch of sand known as St Clair Beach.
Unfortunately, it was dull and cloudy the morning we were there; however, it didn't stop the beach from being just as beautiful to look at as it was calming.
And the best part? If you love to eat breakfast as much as I do, there's an amazing brunch spot down there called Starfish Cafe.
(Nope, not an ad – I'm just a big believer in supporting local businesses when I'm a small business myself!)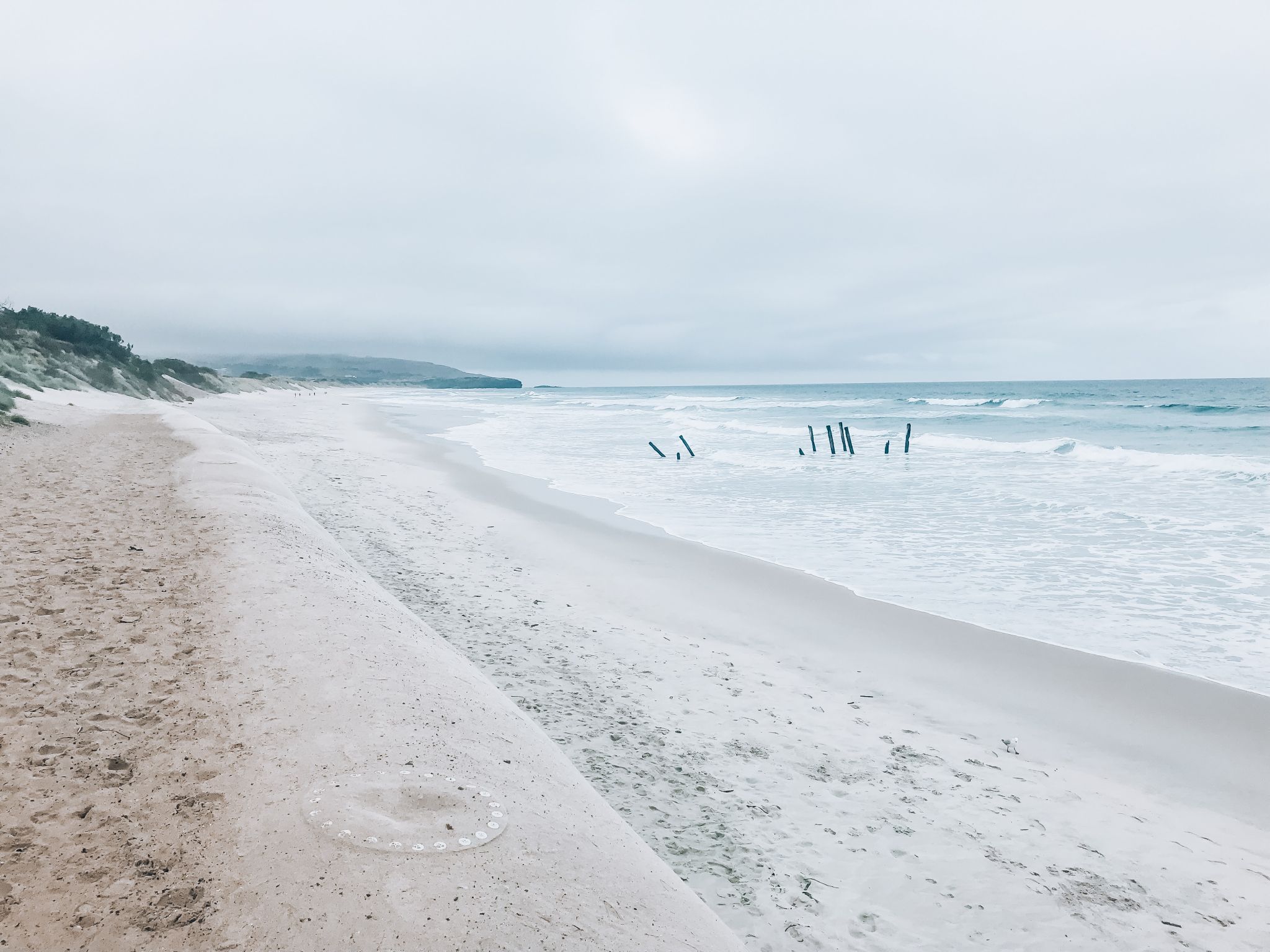 2. Dunedin Railway Station
In the very heart of Dunedin's CBD, you'll find the mesmerising Railway Station known as the "Gingerbread House." Why? Well, because it looks like a gingerbread house, of course.
Designed by George Troup in 1906, it's the city's most celebrated building in addition to the country's most photographed piece of architecture.
Nathan and I took a stroll down there one morning to marvel at its magnificence. Oh, and to take some Instagram shots. Obvs.
3. Otago Peninsula
Love to hike or cycle? If you head 30-45 minutes northeast along the coast, you'll discover the wonder that is the Otago Peninsula, which is full of nature trails and rare wildlife.
Ideal for the outdoorsy types, you can spend a good half a day exploring the breathtaking scenery and finish up at the Royal Albatross Centre – the only mainland breeding colony of Northern Royal Albatross in the world. Here we saw sea lions and birds aplenty – but we weren't lucky enough to spot the famous yellow-eyed penguins. (Boo.)
If you fancy it, you can also find Larnach Castle on the way on to the Peninsula, which is a popular tourist attraction. That said, Nathan and I have spent time in Edinburgh previously and we heard that it doesn't compare to historic Scottish castles, therefore, we chose to skip it.
4. Portobello
On the way to the Royal Albatross Centre, you can stop off at the cute village of Portobello, which is nestled in a secluded bay.
Even though the weather was dreary, a walk around Portobello still made for a very pleasant hour or two.
We even had a sit down in the highly-rated Penguin Cafe, which is praised for its good coffee and grub on TripAdvisor. (And after visiting, I can definitely vouch for this.)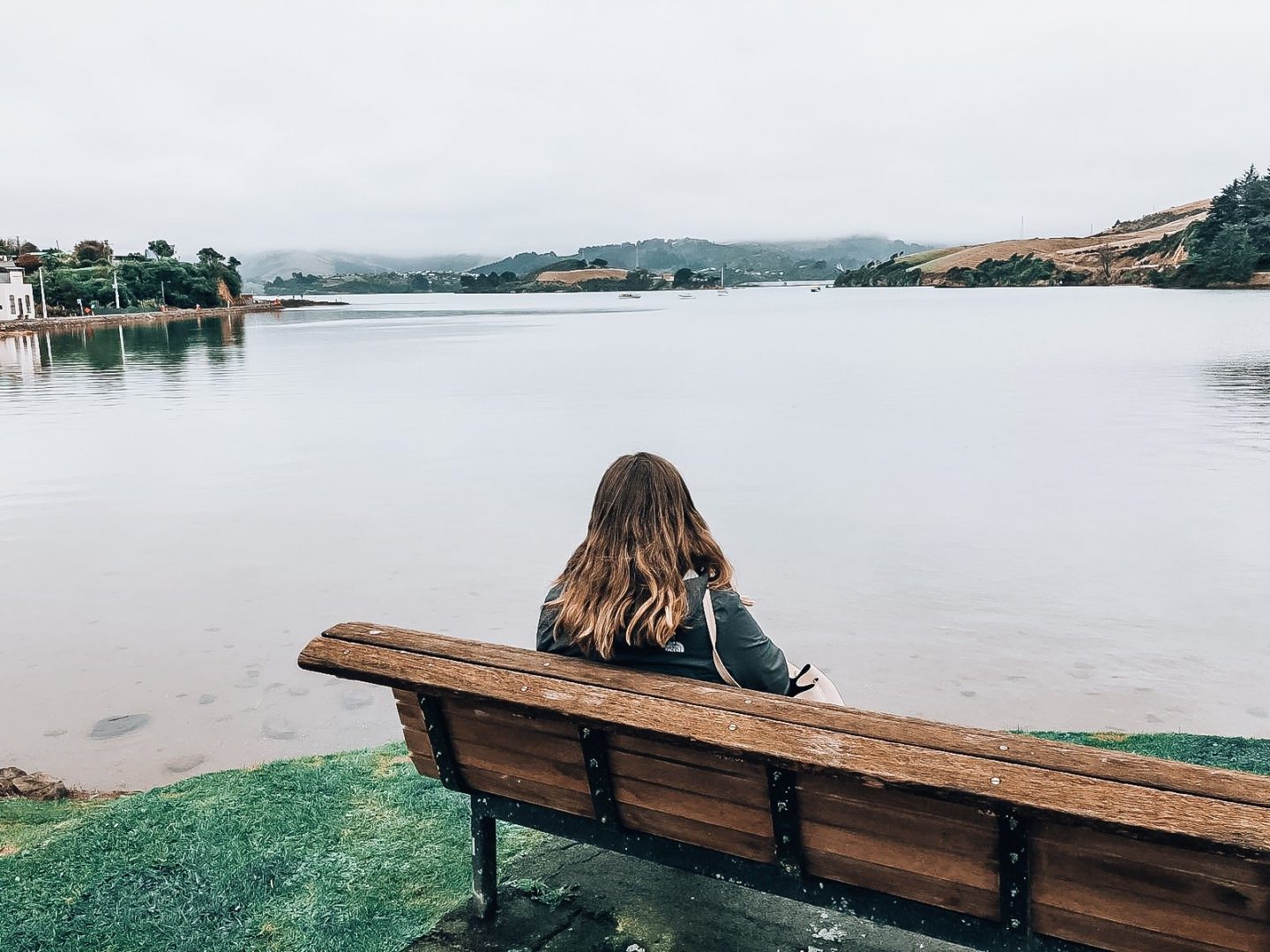 5. Baldwin Street
Finally, if you're still scratching your head when it comes to what to do in Dunedin, let me put one last option in front of your face.
The famous Baldwin Street is a 10-minute drive northeast from the CBD and definitely worth a peek.
Why is it famous I hear you ask? Well, it's in the Guinness Book of Records as being the world's steepest street. Ever.
A mother to walk up, but with great views at the top, it's not to be missed – just be aware that you will get several other tourists in your photos.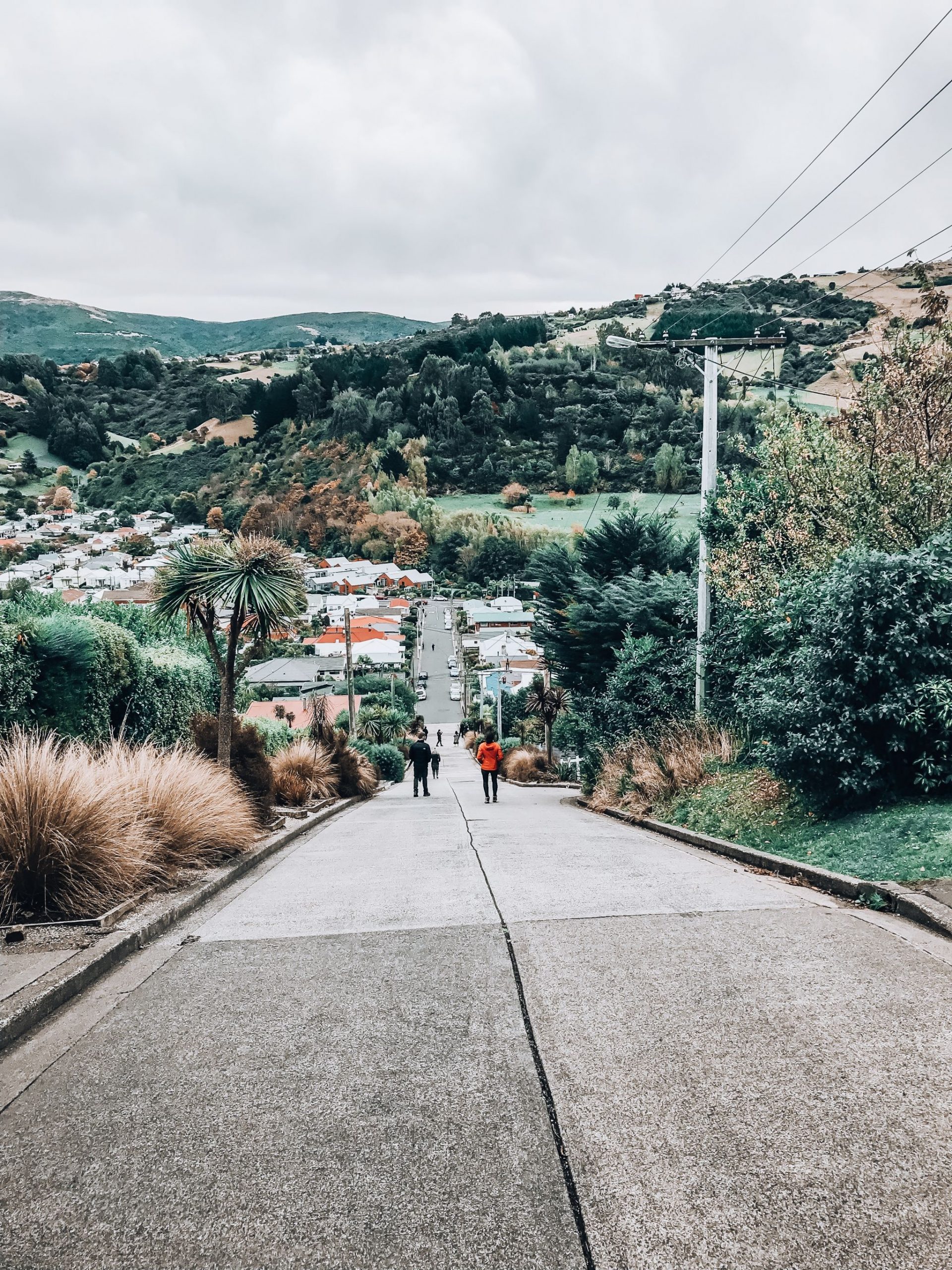 Discovering What to Do in Dunedin
You can't go wrong in terms of what to do in Dunedin. Whether you're there for a short amount of time or you have a week of freedom to cover every corner of the city, you're bound to enjoy yourself.
Being a student hub, there's a very cool and quirky vibe about the area and I just couldn't recommend visiting it more.
Have you been to Dunedin before? What do you recommend when it comes to what to do in Dunedin?
Katie Davies is the Yorkshire-based freelance writer who founded Trendy Tourist. Since 2017, she has written for over 100 companies on a range of subjects, from fashion to marketing. When she's not producing content, you can find her shopping, exploring a new place or sitting somewhere having a cup of builder's tea.