Let's get one thing straight: Yorkshire is nicknamed "God's Own Country" for a reason.
Alongside rolling hills, calming streams and the Great British countryside, this English county has a variety of attractions that are loved by locals and visitors alike.
Don't believe me? Check out these 10 days out in Yorkshire that are not to be missed.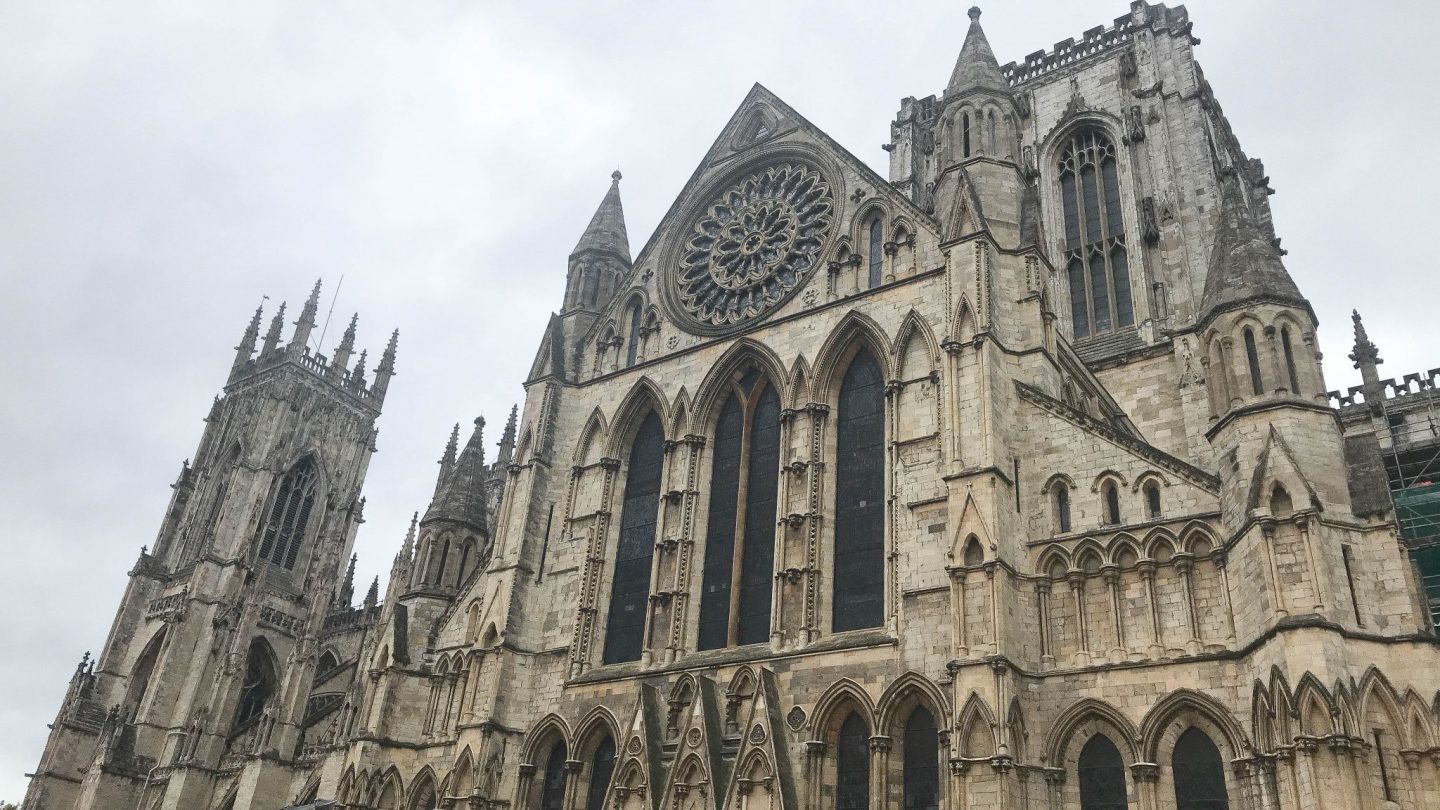 1. Bolton Abbey
Days out in Yorkshire 101: Bolton Abbey.
Taking its name from Bolton Priory church, this cute little village is a must-see!
Not only are the 12th-century Augustinian monastery ruins impressive, but they lie in the heart of Yorkshire Dales.
Not to mention, there's plenty of open space on the banks of River Wharfe for a picnic on a warm summer's day. Yum!
2. Scarborough Beach
A day out at the seaside is always a good day, right? Especially if it's Scarborough beach.
After all, there's a reason why Scarborough is the largest holiday town on the Yorkshire coast. 
And if the beach becomes too much, you can check out the Sea Life Sanctuary. Here you can see sharks, penguins, seals and many other marine life for a very reasonable £19 per adult ticket.
3. York City Centre
Another one of the best days out in Yorkshire is the city of York.
Any chocolate lovers out there? If so, you might want to visit York's Chocolate Story museum where you can go on guided tours and learn about the history of the UK home to chocolate!
You can also see some of York's famous sights, including:
York Minster (an ancient 13th-century Gothic cathedral)
The Shambles (one of Europe's most visited streets)
National Railway Museum (which tells the story of rail transport in Britain with free entry)
Whatever you do, you're bound to enjoy this beautiful, historic city!
4. Barnsley
Even though Barnsley might not seem the obvious choice for one of the most fun days out in Yorkshire, it offers the following exciting experiences.
Cannon Hall Farm, where you can interact with many animals, go on tractor rides, eat and drink at the farm shop and watch sheep racing
Elsecar Heritage Centre, which is packed with antique shops, craft fairs, sweet shops and a Yorkshire tearoom for a nice afternoon tea
Wentworth Castle Gardens, which is a cool castle with 60 acres of gorgeous gardens
In other words, there are many options for all the family.
5. Flamingo Land
Full disclosure: I couldn't compile a list of the greatest days out in Yorkshire without including this little nugget.
Flamingo Land is a theme park with 40 rides and a zoo with over 60 different species of animal in Malton, North Yorkshire. 
Oh, and did I mention that they have ostriches, rhinoceroses and tigers that you can get up, close and personal with?
Whichever attraction you prefer, your admission includes both — and they're sure to thrill.
6. National Science and Media Museum
Based in Bradford, West Yorkshire, the National Science and Media Museum is devoted to science, culture, light and sound technologies.
In addition to having three cinemas (including an IMAX), there are different exhibits to check out, such as:
A history of photography
Television
Video games
Do you have kids? Good news — this museum also hosts events for children.
And the even better news? It's completely free to look around.
7. Hull
Hull is home to The Deep, one of the UK's biggest aquariums with over 3,500 fish.
As well as spending a day with the sharks, tropical fish, amazonian aquatics, penguins and more, you can visit the following:
Hull Trinity House, which is the first marine academy in the world that was founded in 1787 and still operating today
Beverley Minster, which is a gothic masterpiece dating back to the 13th-century
Or you can go shopping on the edge of the Humber estuary in Hull City Centre.
Either way, you're guaranteed to have fun.
8. Fountains Abbey and Studley Royal Water Garden
If you're searching for one of the prettiest days out in Yorkshire, look no further than Fountains Abbey.
Based in Ripon, these are the largest monastic ruins in the country, which also have a charming water garden.
From moon ponds to cascades, there are several stunning sights to see.
And because the grounds are quite spread out, it's a hiker's paradise.
However, if you're not really into walking, there's even a minibus available that will take you between the visitor centre, Studley Royal and West Gate.
9. Yorkshire Wildlife Park
Not only is it built on a former riding school and farm, but Yorkshire Wildlife Park also has over 70 varieties of animal species.
These include lions, polar bears, otters, giraffes and wallabies.
And who doesn't love seeing exotic animals?
10. Harewood House
Last but not least, Harewood House is a fabulous spot for all my fellow Leeds locals.
And it's so much more than just a manor.
In fact, the gardens surrounding the manor, lake walk and farm experience are equally as impressive. Especially on a warm, sunny day!
Pin this article and share with friends:
Deciding on Which Days Out in Yorkshire to Prioritise
As you're now aware, there are several days out in Yorkshire that you can try.
Whether you're going on a staycation or simply want to sample somewhere new for a few hours, it's all about picking a place according to your priorities. For example, history fans would love York. Whereas, animal lovers would be better off going to Yorkshire Wildlife Park.
Either way, the trick is to keep an open mind as you're exploring. After all, you never know what you might come across.
Which days out in Yorkshire do you like? Are you going to try any on this list?