Last weekend I headed to the seaside for a day trip with my family and our cuddly pet cavapoo Riley.
While I was there, I realised that I've been to the English coast every year since I was a kid. And this got me wondering: why is the seaside so popular?
The answer soon became obvious.
I mean, it's because it's just so good for the soul. Right?
Whether you head to Scarborough, Southend-on-Sea or the east coast of the USA, there's something about being at the seaside that blows the stressful cobwebs of life away. And here's more about why I think that is.
It's Extremely Calming
Firstly, you can't deny that being by the water (whether it's a lake, river or ocean) is so incredibly soothing.
When I'm at the seaside in particular, I just love to watch the waves coming in, lapping the shore and then heading back out again. It's almost therapeutic, especially when you're feeling stressed or anxious.
And I can't get enough of that feeling.
After all, being a busy solopreneur, my constantly overloaded mind always needs calming down.
The Air is Fresh AF
In addition, breathing in the fresh sea air has a positive effect on your physical health, clearing your lungs and making you feel re-energised.
But did you know it can also drastically improve your skin too?
How, you ask? It increases your skin's elasticity, hydrates it and improves its overall clarity.
It's a win-win!
Sunshine, Sea and Sand is a Happy Combination
I read something recently that said just LOOKING at nature instead of a smartphone or a laptop 24/7 has such a positive effect on your mental health.
And if it's pretty nature? Even better!
I mean, there's something truly wonderful about having the sun shine on your face, with the sand between your toes and the sound of the ocean nearby. It makes you feel… Well, alive.
Hello, free mood booster!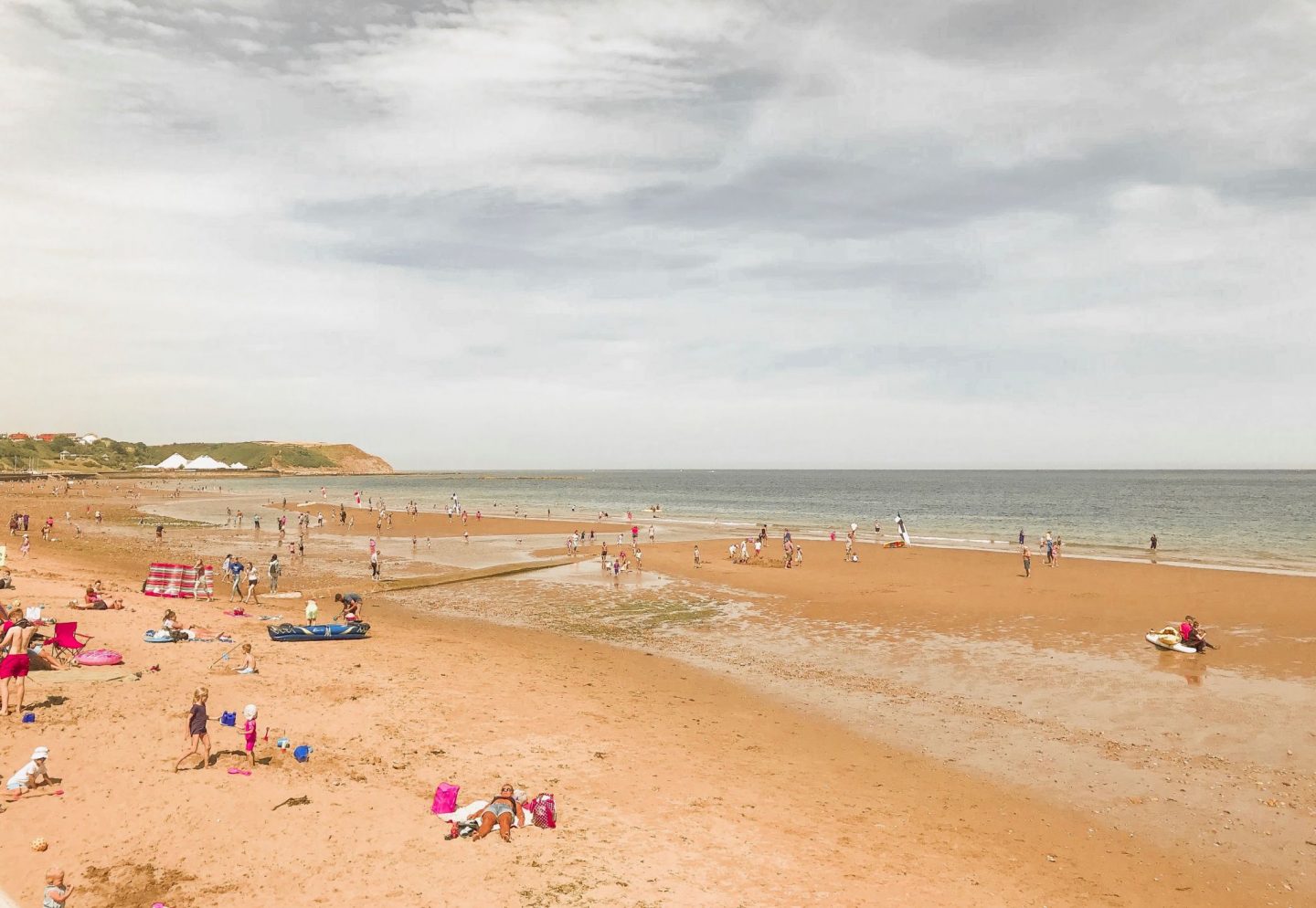 A Change of Scenery is Often Needed
Lastly, if you're like me and you're not one of the lucky people who live near the seaside, you just really appreciate the change of scenery every once in a while.
After all, it's easy to get so tired of the same four walls, or the repetitiveness of your daily commute, and desperately crave new and exciting surroundings.
Honestly, I wish I ventured to the seaside more. It seems to heal me like nothing else can!
Why is the Seaside So Popular?
Why is the seaside so popular then? Well, to summarise, it's just SO GOOD for the soul.
I challenge everyone who's having a difficult time, looking for a new experience or simply needs to clear their head, to get outside and head to the seaside for the day.
And I guarantee you'll go home feeling a lot better about life.
Katie Davies is the Yorkshire-based freelance writer who founded Trendy Tourist. Since 2017, she has written for over 100 companies on a range of subjects, from fashion to marketing. When she's not producing content, you can find her shopping, exploring a new place or sitting somewhere having a cup of builder's tea.