Known for its gigantic 13th-century Gothic cathedral, the City Walls that form a walkway on both sides of the River Ouse and a Viking heritage, York is loved by locals and tourists alike.
Being from the Yorkshire area (I grew up in Wakefield and I now live in Wetherby), I've ventured to York on a handful of occasions and I find that I enjoy it every single time.
As well as having lots to see, York also has loads to do. Win-win, right?
Whether you feel like getting lost down its cobbled back streets or doing a bit of bar-hopping along the river, read on for my top recommendations on how to spend a day in York.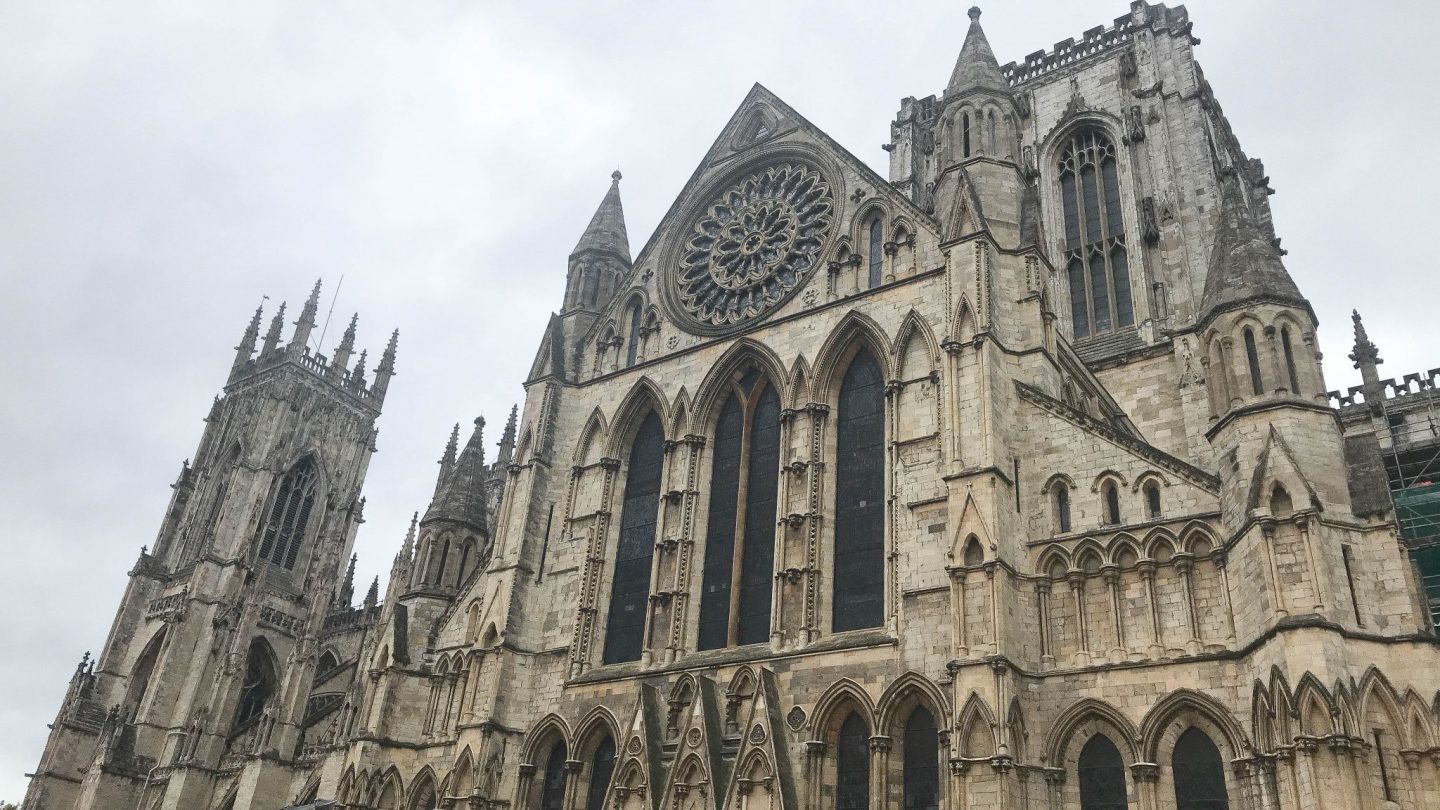 1. Go to Betty's
If you've got friends and family who have made the trip to Yorkshire, I'm willing to bet my last Rolo that they'll have been to Betty's.
Why? Well, Betty's is renowned in this country for its quintessentially British food. Having been established in Yorkshire since 1919, Betty's features tea rooms where they serve afternoon tea all day long, as well as a bakery where you can buy yummy cakes, scones and pastries to go.
If you're wondering how to spend a day in York, Betty's is one of the most English experiences you can ever have – and it's a complete and utter joy for all, whether you're from Bradford or Beijing. 
So yes, I heartily recommend visiting the one in York for a bite to eat, or at least a Yorkshire brew.
2. Visit the York Minster
You know that gigantic 13th-century Gothic cathedral I mentioned earlier? Well, make sure you visit it when you spend a day in York. It's called the York Minster and it's rather awe-inspiring.
You can pop inside free of charge; however, if you want to climb its steeples, it's going to cost you.
Either way, make sure you get a snapshot or two (or fifty, if you're anything like me). And you won't regret it.
3. Roam Around The Shambles
Ever heard of The Shambles in York? Well, I'd be highly surprised if you hadn't. It's one of Europe's most visited streets due to its long and interesting past.
And it dates back to Medieval times where it was once the main hub for Butchers. 
Nowadays, The Shambles consists of numerous independent shops in different trades, from fudge to Harry Potter merchandise. (Yes, really. Check out The Shop That Must Not Be Named.)
If indie shops aren't really your thang, you can check out the abundance of high street chains around the city. From ZARA to Primark and M&S – you name it, York has it.
4. Have a Drink Along the River
If you're lucky enough to visit York on a bright summery day, you might want to grab a drink at one of the city's many bars along the river. 
Not only is this a fun activity (people-watching is my jam), but it's also super picturesque. 
If you're over 18, I can highly recommend Pitcher & Piano, Revolution, King's Arms and Dyls – to name a few! Happy drinking.
5. Walk the City Walls
Another awesome way to spend a day in York? Wandering the City Walls. 
According to York Walls, the City Walls are also called "Bar Walls," they encircle the city and they comprise of 3.4km (2 miles) of surviving masonry. They were built mainly in the 13th century from magnesian limestone.
And you know what? They're sort of impressive.
You can walk them for free from about 8am to dusk daily (unless there are any repairs taking place or they're hazardous due to extreme snow or ice). 
Having said that, it can take you a good two hours to get around the whole trail, so make sure you leave yourself enough time. If all else fails, you can just walk a section of the City Walls for however long you please.
In this case, just be prepared to start in one place and end up in another!
Spend a Day in York
If you spend a day in York, you'll realise that this pretty, quaint city has enough activities to satisfy even the shortest attention spans.
Whether you have a chilled day shopping and drinking along the river or try to cram as many historic attractions as you can, York is such a lovely day out.
And you know what else? It's not to be missed.
How do you like to spend a day in York?