Ad disclaimer: this post was sponsored by PrettyLittleThing. For our full privacy policy, please click here.
If one of your New Year's resolutions is to get fit, we applaud you. After all, there's nothing like exercise to benefit your mental and physical health.
That said, it can be difficult to find the motivation, especially after a blissful festive period.
That's where your activewear comes in.
If you're looking cute then you're most likely feeling cute, which will spur you on to achieve even the toughest workout goals! Right?
Read on to find out how to boss your workout attire this year and beyond!
Embrace the Classics
First things first, there's nothing wrong with embracing classic shapes and colours if this is going to make you feel good while you're lifting those weights.
Because you're going to be breaking a bit of a sweat, it's important to feel comfortable. Practical clothing is so important, especially if your workout is usually high intensity.
That's why black, white and grey hues are old favourites of mine when it comes to workout attire.
Concerned that you're going to look too bland? Try incorporating a distinctive design element into your outfit, like a racer back vest or leggings with a printed side stripe.
This way, you're sure to feel confident. And when you project confidence, you stand out for all the right reasons.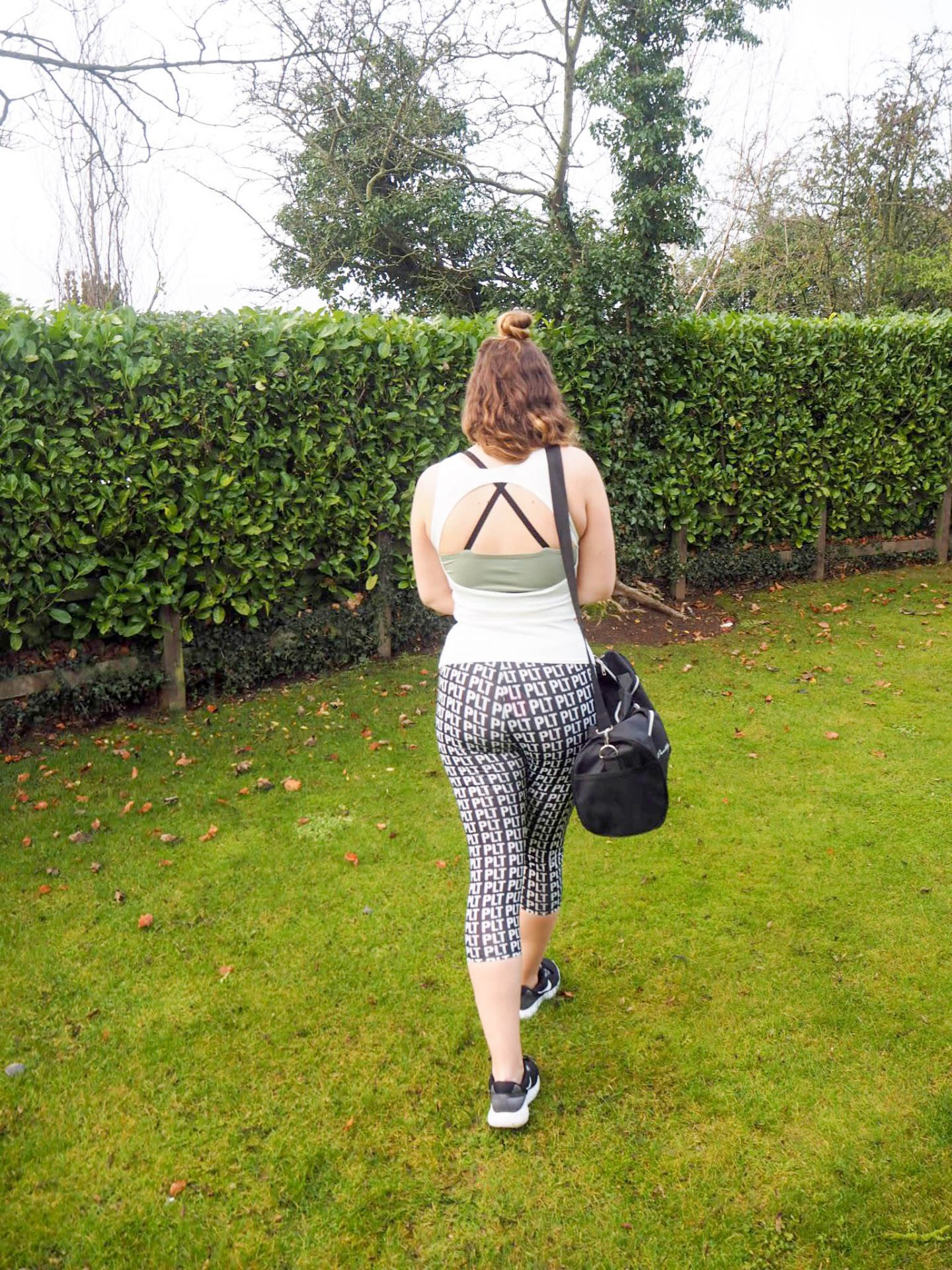 Inject a Splash of Colour
Don't want to stick with the traditional colour ways? That's alright, you can always mix up your look with a pop of colour.
If a bold and garish hue that almost lights up in the dark isn't really your vibe, opt for something more subtle instead. For instance, how about a cute pastel or an understated multi-coloured print?
Either way, wear colours that you love and that brighten up your mood for a fun, frivolous workout aesthetic.
Pick a Unique Key Piece
Another way to boss your workout attire is by picking a unique key piece and then building your outfit around it.
Personally, we adore a cool cropped jacket or a statement graphic tee.
Whether you choose to wear your key piece with other striking separates or tone down the rest of your look, it won't be long before you're turning heads in your gym or exercise class.
Say Yes to Co-Ords
Co-ords: what your Mum used to dress you in circa 1995.
Did they used to be a bit cringe? Yes. But don't the 2018 versions look incredible? Absolutely, especially in the form of workout attire.
If you're a co-ord newbie, don't panic. Simply experiment with the trend by opting for an endearing crop top and leggings combo. You could even throw on a breathable top over your outfit until you feel brave enough to let your co-ord shine.
Alternatively, if you're well-versed in the world of co-ords and want to rock yours with pride, why not try a funky sweatshirt with matching jogging bottoms or a sporty tracksuit?
In any case, your co-ord will attract attention (and hopefully take the focus away from your perspiring red face – right?).
Don't Shy Away From a Fun Print
Finally, even though it's tempting to be safe and choose flattering plain separates over their patterned counterparts, you just can't beat workout attire that features a fun print.
After all, you've got to make working out as enjoyable as possible, right? And there's no better way to do it than with unconventional clothing.
Unless you want to overwhelm your gym buddies, it's best to stick to one printed piece rather than a head-to-toe ensemble. Think: a striped t-shirt or logo emblem leggings.
Regardless, be sure to team your print(s) with complimentary pieces for a look that's sassy yet stylish.
Werk that Workout Attire, Girl
Let's face it, there's no right or wrong way to do workout attire.
Having said that, if you're seriously committed to getting in shape in the new year, it's all about looking great so that you can feel awesome.
(And ultimately love yourself like you deserve!)
What are your new year's resolutions? How do you boss your workout attire?
Katie Davies is the Yorkshire-based freelance writer who founded Trendy Tourist. Since 2017, she has written for over 100 companies on a range of subjects, from fashion to marketing. When she's not producing content, you can find her shopping, exploring a new place or sitting somewhere having a cup of builder's tea.