Tempted to visit Nashville? I don't blame you!
The capital of the US state of Tennessee, this charming city is known all around the world as being the home of country music. In addition to featuring some of the most legendary venues (such as the "Grand Ole Opry), Nashville is responsible for kickstarting the careers of the likes of Johnny Cash, Kings of Leon and Taylor Swift.
Nashville's Broadway is also famous for its live music bars and honky-tonks, which has recently earned it the nickname of "NashVegas." (And this is a part of the reason why I love it so much!)
But we're getting ahead of ourselves.
How to Get to Nashville from the UK
First things first, getting to Nashville from the UK is reasonably straightforward.
From London, you can fly there direct with British Airways. From the north of England, you're best off flying to London and then connecting to Nashville from there.
Either way, the journey will take you between 8 and 13 hours.
How to Get Around Nashville
Nashville is a midsize city.
Therefore, the best options to get around outside of the downtown area are taxi and ride-share (Uber and Lyft).
That said, when you're in the downtown area, the good news is that you can walk around with ease.
Where to Stay in Nashville
There are many different areas you can stay in Nashville, such as the following.
SoBro

This stands for South of Broadway
It's walking distance from downtown and all the activity on Broadway Street

Downtown

This the heart and centre of the city
There are plenty of hotel options to choose between the state capitol and Broadway Street
It's also the location of the only hostel in the area

Midtown

This is west of the city centre and home to Vanderbilt University
There are many bars, pubs and clubs in this area
Centennial Park is located here where The Parthenon is located (Greek landmark replica) 

The Gulch

This area has trendy dining options and high-end fashion boutiques
It's also walking distance from downtown

Music Valley

This is east of downtown and home to the famous Grand Ole Opry
To get to the Broadway district from here, you will need an Uber as it's roughly a 20-minute drive
There are also some great parks in this area, including Two Rivers Park
Needless to say, where you choose to stay all depends what you'd like to see and do.
Reasons Why You Must Visit Nashville
Whether you're thinking about heading there for a quick weekend away or an extended holiday, here are the reasons why you must visit Nashville at least once in your lifetime.
1. The Live Music
Rule 101 of visiting Nashville: check out the live music scene.
Yes, it's mostly country, but they also have world-famous bands playing regularly at renowned venues like the Ryman Auditorium.
For example, during my last trip to the city, my travel buddies and I booked tickets to see the Foo Fighters at Bridgestone Arena. I've always wanted to see the music God that is Dave Grohl play in the flesh and, needless to say, he didn't disappoint.
In fact, every self-professed travel addict knows that the live music experience in Nashville is unparalleled. And, for some of us, it's the main reason why we visit.
2. The Nightlife
As I mentioned earlier, Nashville earned the nickname of "NashVegas" because it's considered the centre of glitz and glamour in the state.
Thanks to its large and varied nightlife scene, it takes all the attention away from Memphis. And it could even rival Las Vegas itself in terms of its partying focus!
Why, you ask? Well, live music acts play in the bars on Broadway from around midday to 2am.
Plus, there always seems to be something happening downtown, crowds spilling onto the streets and people having a good time.
3. The Scenery
Another reason why you must visit Nashville is because of its pretty scenery.
For instance, Riverfront Park sits directly across from First Avenue downtown on the edge of the Cumberland River. It's an extremely pleasant spot to set up camp in the springtime with a picnic and glass of wine.
And more often than not, you can hear music coming from the local bars. Win-win.
Other wonderful places to see are:
Bicentennial Capitol Mall State Park in the city
Centennial Park that hosts a full-scale Parthenon replica (which is why Nashville also has the nickname "The Athens of the South")
Radnor Lake State Natural Area located in Oak Hill outside of the city
In fact, if you're a keen hiker, Radnor Lake State Park provides 1,200-acres of epic trails and gorgeous nature. (Enjoy.)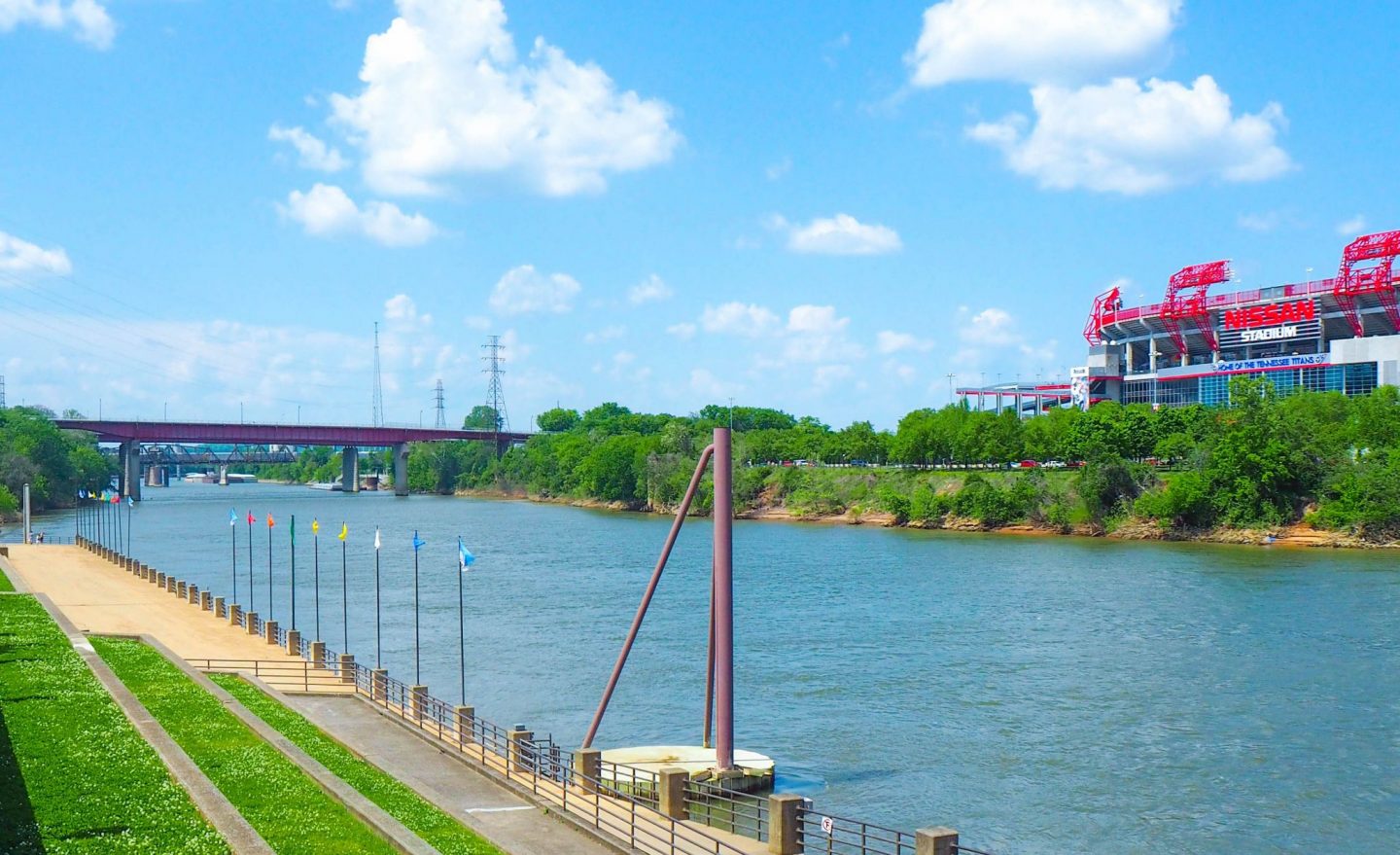 4. The Music Roots
Did you know that Nashville or NashVegas has got another nickname of "Music City"?
This is because of the sheer amount of stars that have launched their careers there. (I'm talking about Johnny Cash, Taylor Swift, Kings of Leon, Miley Cyrus, Carrie Underwood, Kelly Clarkson, Chris Stapleton, Paramore and Dolly Parton… to name a few!)
If you're a fellow music lover, Music Row is a hub of recording studios and radio stations that's considered a popular tourist attraction in Nashville, in addition to the Country Music Hall of Fame.
FYI, I visited this museum during my first trip to Nashville and it was SO MUCH FUN! I also went to the Johnny Cash museum, which is located just off Broadway and features a multitude of his possessions and memorabilia.
Either way, both museums are must-dos for country music fans worldwide.
5. The General Vibe
Last but not least, the city's atmosphere is another reason why you must visit Nashville at some point in your life.
I mean, it's electric, especially on Broadway downtown. And everyone is so friendly and fun-loving.
In fact, I can say with confidence that there's truly nowhere else like Music City on this planet (that I've experienced so far anyway!).
The Takeaway: Visit Nashville Now
As well as being the home of country music, there are an abundance of things to see and do when you visit Nashville.
Whether you're keen to explore the famous Music Row or check out the beauty of Riverfront Park, you're guaranteed to be busy for your entire time there!
And you're also guaranteed to love it.
Have you ever been tempted to visit Nashville? Or have you visited already?
Katie Davies is the Yorkshire-based freelance writer who founded Trendy Tourist. Since 2017, she has written for over 100 companies on a range of subjects, from fashion to marketing. When she's not producing content, you can find her shopping, exploring a new place or sitting somewhere having a cup of builder's tea.