Disclaimer: this post contains affiliate links, which means I receive a small commission when you purchase the product at no extra cost to you! All affiliate links will be marked with an asterisk (*) and help us to run this site so we really appreciate your support. To read our full privacy policy, click here.
Leopard print lovers, rejoice — the timeless beige, brown and black pattern is making a comeback for Spring/Summer 2020. And this time, it's fiercer than ever. 
In fact, thanks to designers such as Dolce & Gabbana and Philipp Plein, this variation of animal print took precedence over all others during the SS20 shows, including snake, zebra, cheetah and tiger.
Do you realise what this means? From accent accessories to head-to-toe aesthetics, it's finally acceptable to embrace your wild side this season. (Hurrah!)
Speaking of, read on for 5 ways to wear summer leopard print to stand out in style.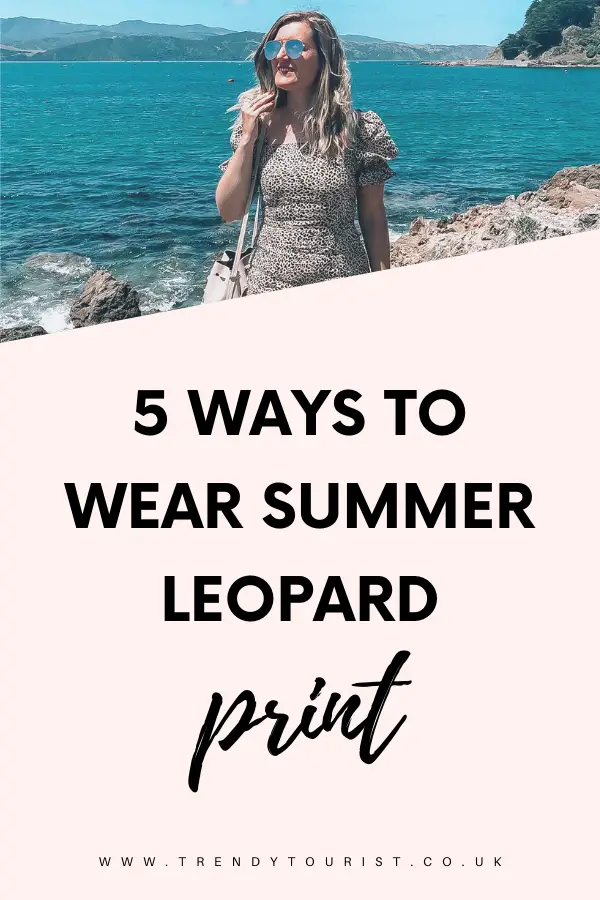 1. As One Key Piece
Summer leopard print 101: pick a key piece for either your top or bottom half that you can use to add interest to an otherwise plain ensemble.
Versatile? Check. Sustainable? Check. Stylish? Check.
This might be in the form of a cute button-up cardigan thrown on over a classic tee and wide-legged culottes with Converse for casual occasions. Alternatively, it could be a silky midi skirt— such as this New Look beauty (*)— worn over a bodysuit with barely-there block heels and a clutch for drinks with the girls.
Either way, stick to neutral hues for the rest of your outfit to let your leopard print key piece successfully take centre stage.
2. Head To Toe
Feeling brave? Leopard print pros might choose to rock it in the form of one hero piece, such as this Missguided shirt dress (*) for the office or this I Saw It First playsuit (*) for a road trip.
That said, if you do decide to go in this direction, keep your shoes, jewellery, handbag and other accessories minimal so that your leopard print makes maximum impact this season.
(Corresponding bold lipstick optional.)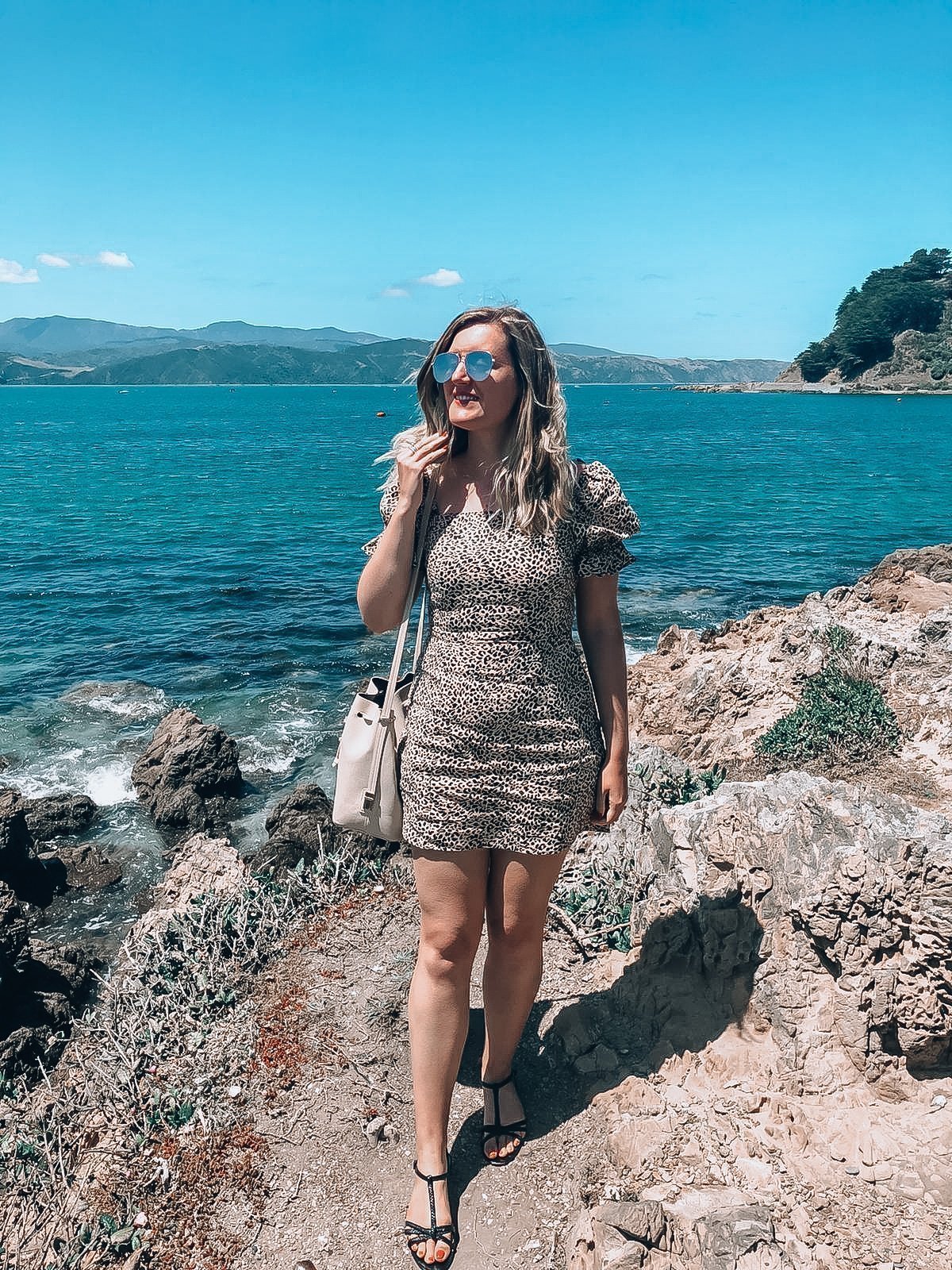 3. With Denim
Sure, leopard print is loud and undeniably "out-there," which can make newbies a little nervous.
However, in addition to playing down the pattern with a neutral outfit colour palette, it looks lust-worthy when paired with blue denim.
More specifically, I'm talking about high-waisted jeans with a boxy blouse and these Dune leopard print boots (*) for smart-casual occasions. Or throwing on a denim pinafore dress over this I Saw It First leopard print tee (*) with comfy trainers for running errands.
Either way, just try one of these ultra-cool combos for yourself. And we guarantee you won't be disappointed!
4. As an Accent
Still feeling shy with summer leopard print? Not to worry — you won't be the only one. 
Instead of doing anything dramatic straight away, simply nod to the trend through an accent shoe or accessory until you build your confidence up.
From this Nasty Gal belt (*) to this Boohoo headband (*), leopard print accents can be a great way to adorn an outfit without it becoming too overpowering.
And don't be afraid to play with different options until you find something that you fall in love with.
5. Through a Unique Print or Colour Variation
Lastly, if you've already been wearing traditional leopard print for many years and want to up the ante, why not try experimenting with unique variations for SS20?
After all, we're currently seeing a lot of leopard prints in popping colours and different-sized patterns across the UK high street. For instance, check out this lilac cardigan (*) from Boohoo or these Nike workout leggings (*).
However, if you do go down the bright-hued route, try to co-ordinate the rest of your outfit with the colours in the print for a fun, cohesive ensemble.
Summer Leopard Print: It's Roar-Some!
Summer leopard print might feel overwhelming upon the first impression.
Having said that, to rock this pattern to its full potential, all you need is the right attitude.
If all else fails, start small and keep growing your collection and experimenting with a range of outfits — and it won't be long before you're as obsessed with leopard print as we are.
Do you like animal patterns? How would you wear summer leopard print?
Katie Davies is the Yorkshire-based freelance writer who founded Trendy Tourist. Since 2017, she has written for over 100 companies on a range of subjects, from fashion to marketing. When she's not producing content, you can find her shopping, exploring a new place or sitting somewhere having a cup of builder's tea.