Disclaimer: this post contains affiliate links, which means I receive a small commission when you purchase the product at no extra cost to you! All affiliate links will be marked with an asterisk (*) and help us to run this site so we really appreciate your support. To read our full privacy policy, click here.
Lots of us embraced a more natural look during lockdown (let's face it, we didn't really have a choice, did we?). That is to say, we unintentionally focused on getting our hair, skin and nails in tip-top condition. 
But what about our lashes? They're the finishing touch and make all the difference to your look – think about how much more confident you feel with your lashes done!
We caught up with brow and lash expert Salina Boardman, founder of London-based salon Jiemao, who shared her best lash care tips to boost eyelash growth and volume through the "new normal" — and beyond.
1. Keep Lashes Clean
First things first, Salina says that her number one tip for all-round lash health and conditioning is to keep them clean! In fact, cleaning your lashes should be part of your everyday skincare routine (you should be cleaning your false lashes and your lash extensions too, FYI). 
You can buy lash shampoo (*) that's been specially formulated for your sensitive eye area. Or if you don't fancy adding another product, use a gentle eye makeup remover (*) or micellar water (*).
(Extra tip: use an oil-free (*) remover if you're wearing lash extensions.)
Salina recommends washing your lashes morning and night and removing any makeup gently. "Sometimes people can be too aggressive with cotton pads when removing makeup around their eyes. This isn't great for delicate hairs (not to mention, the lint can get stuck in the hairs and irritate the eyes). Therefore, a soft brush is preferred and much kinder."
2. Go Au Naturale
Going back to the natural look we embraced in lockdown, sometimes giving your lashes a break from mascara, falsies, tints and lash lifts is best. The absolute easiest tip to follow ever is literally to do… nothing. 
Just embrace your natural beauty and be able to rub your eyes freely as often as you want (mildly, of course). There's nothing worse than realising – too late – that you rubbed your eyes with a full eye makeup look on, is there?
(Hey, we've all been there.)
Even if you're taking a break from lash makeup, Salina suggests you can still give them an instant natural boost by providing shape with an eyelash curler (*). She explains: "It's an excellent tool that, even when used on its own, can really open up and brighten the eyes."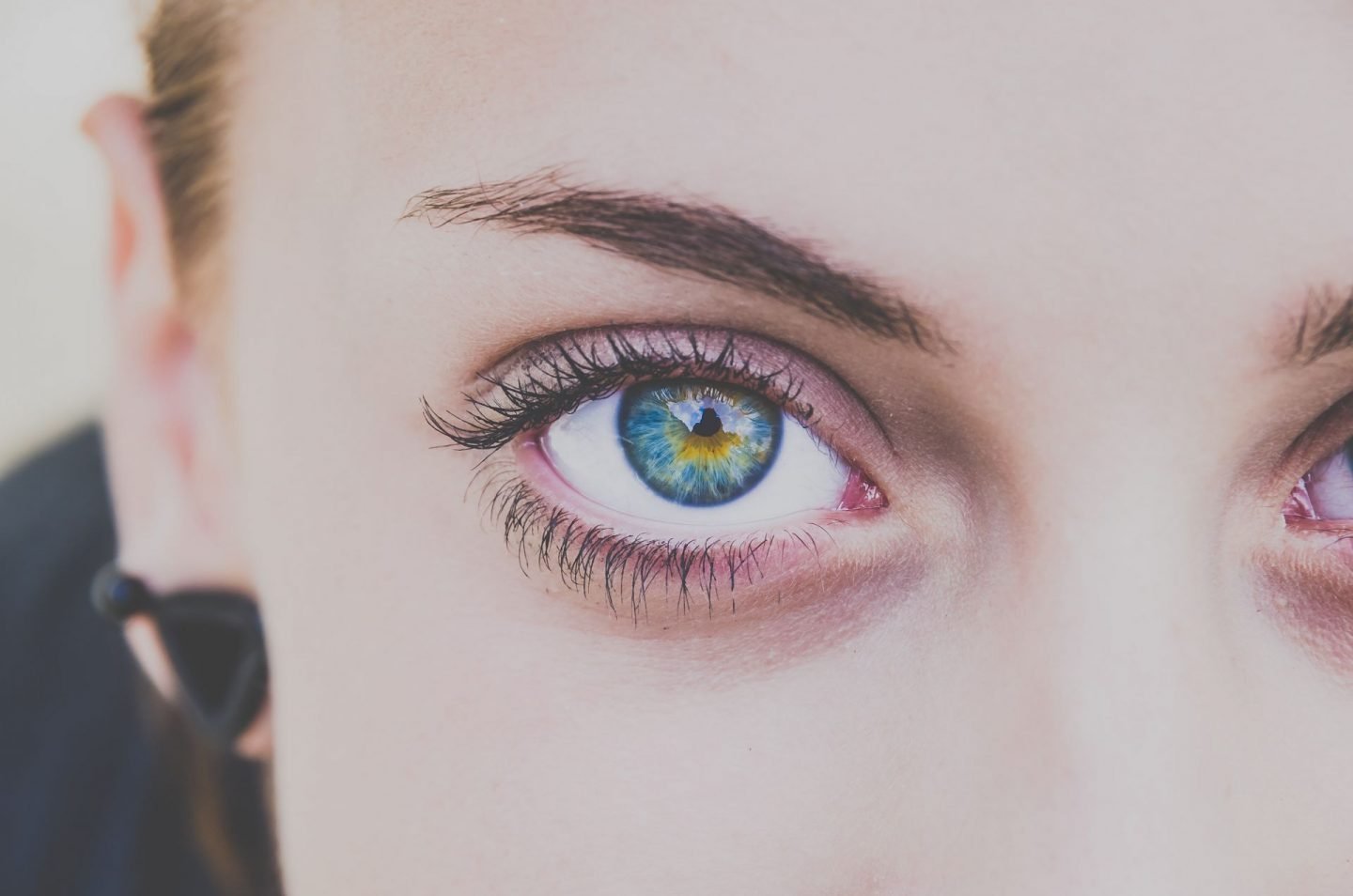 3. Steer Clear of Toxic Ingredients
Salina advises against using eye makeup products that may contain harmful ingredients. 
"Our natural lashes are very delicate so steer clear of any products with toxic chemicals, such as fragrance and parabens." 
The truth is, some of the ingredients in products like lash glues and makeup can cause allergic reactions or irritation to the eyes. You should try and patch test products first where possible to ensure they won't cause you any problems.
4. Consume Biotin
A healthy diet is essential for skin, hair nails. It's also mega important for your lashes too. Here's the science bit: your hair, nails and lashes are made of keratin so boosting the vitamins that help keratin production is essential. 
Here's what Salina had to say on the subject: "Biotin is great for hair growth in general. When my hair was damaged from bleach I used Biotin and I saw significant improvements."
Speaking of Biotin, which is effective in boosting keratin production, you can find small amounts in foods like eggs, milk and bananas. 
Although, if you're more of a No-gella when it comes to cooking and meal-prepping, you can pick up Biotin as a food supplement really easily from any health store, chemist or even Amazon (*).
5. Stay Hydrated
One of the key lash care tips that Salina recommends is to drink plenty of water on a daily basis and "stay hydrated to keep things running smoothly in your body."
Just like what you eat, getting enough water is essential for skin, hair, nails and overall health. Why? Well, dehydration can stop hair growth in its tracks, including your lashes.
According to Healthline, you should be drinking eight 8-ounce glasses of water per day, which is the equivalent of two litres or half a gallon. This is known worldwide as the 8×8 method.
6. Use a Lash Growth Serum
"If you would like to speed up the growth even more, I'd recommend using a lash growth serum," says Salina. "I swear by the Fredrico Mahora Eyelash Enhancing Serum for development and strength."
She continues: "It's easy to use. I simply apply, wait for it to dry (this step is important!) and then apply HD Brows Tint Lock Serum to condition the lashes from roots to tips." 
Usually, you can start seeing results from a lash growth serum within four to six weeks.
7. Comb Through Your Lashes
Brushing through your lashes is a great way to give your lashes some TLC, remove any stubborn makeup or debris and may help them to look longer. 
Like your hair, it can help to distribute natural oils through the hair to keep them in good condition. Daily brushing can also remove bacteria that could cause irritation of the eyes or infection.
Use a premium lash comb that will keep your lashes from becoming tangled, bent or unkempt. The Tweezerman Folding Ilashcomb (*) will also fit conveniently in your makeup bag. Win-win!
8. Apply a Moisturising Oil
Many beauty mavens swear by oils like coconut oil, castor oil and vitamin E to give their lashes a boost. How come? Well, they're filled with fatty acids that nourish hair and skin. 
Put a little oil on a cotton bud, swipe along your lash line before bed and wash off in the morning.
After all, you wouldn't think twice about keeping your skin and hair moisturised so why not your lashes too?
9. Use a Lash-Enhancing Mascara
Mascara is a total must-have for boosting lash volume and length.
Sure, we all have our favourites (including a favourite type of mascara wand – that's not just me, right?). However, it's important to use a good-quality mascara with safe ingredients.
Some mascaras are even enhanced with growth-boosting oils and serums to help keep your lashes in wonderful condition. For instance, the Tarte Cosmetics Maneater Mascara (*) contains jojoba to help hydrate, strengthen and protect lashes.
Oh, and don't forget to give your lashes a little break every now and then and remove any eye makeup – including your mascara – softly.
Utilising the Lash Care Tips of Champions
Everyone wants their lashes to look thicker and longer (otherwise mascara, falsies and lash extensions wouldn't exist!). Following these simple lash care tips can really benefit healthy lash growth and volume.
After all, your lashes need love the same way that your skin and hair does so that they stay healthy and fabulous to flutter.
(#LashGoals right there!)
Katie Davies is the Yorkshire-based freelance writer who founded Trendy Tourist. Since 2017, she has written for over 100 companies on a range of subjects, from fashion to marketing. When she's not producing content, you can find her shopping, exploring a new place or sitting somewhere having a cup of builder's tea.