Full disclosure: I've always known I was a bit of a home bird, but I never knew just how much until I came to live in New Zealand for a year.
Being away from your home country for a substantial period of time really gives you time to reflect on it.
And do you know what I've realised? There's no place in the world like England. I feel fortunate that I've been able to grow up there.
Bordering Wales to the west and Scotland to the north and a part of the United Kingdom, here are 7 reasons why I love England so much.
1. The People
One of the top reasons why I love England so much is the accents. From "hey up, love" in Yorkshire to "why aye, man" in Newcastle, you've got to love the diversity of our country.
Sure, there's some great accents around the world too. And I'm particularly enjoying the kiwi accent right now (it's one of a kind).
That said, nothing can beat the dulcet tones of my mother tongue. And I honestly can't wait to hear all the accents again.
2. The Food
Sure, the culinary delights of New Zealand and other countries are all well and good. But after a while, I start to long for pie and mash and Wetherby Whaler's famous fish and chips.
And don't get me started on Yorkshire roast dinners. They're pretty much a party in your mouth.
Other foods that make me realise how much I love England are: Cadbury's chocolate, Butterkist popcorn, turkey (yes, really – it's practically nonexistent in New Zealand) and anything from M&S.
Oh, and afternoon tea, of course. After seven months of living abroad, I'm crying out for a good brew.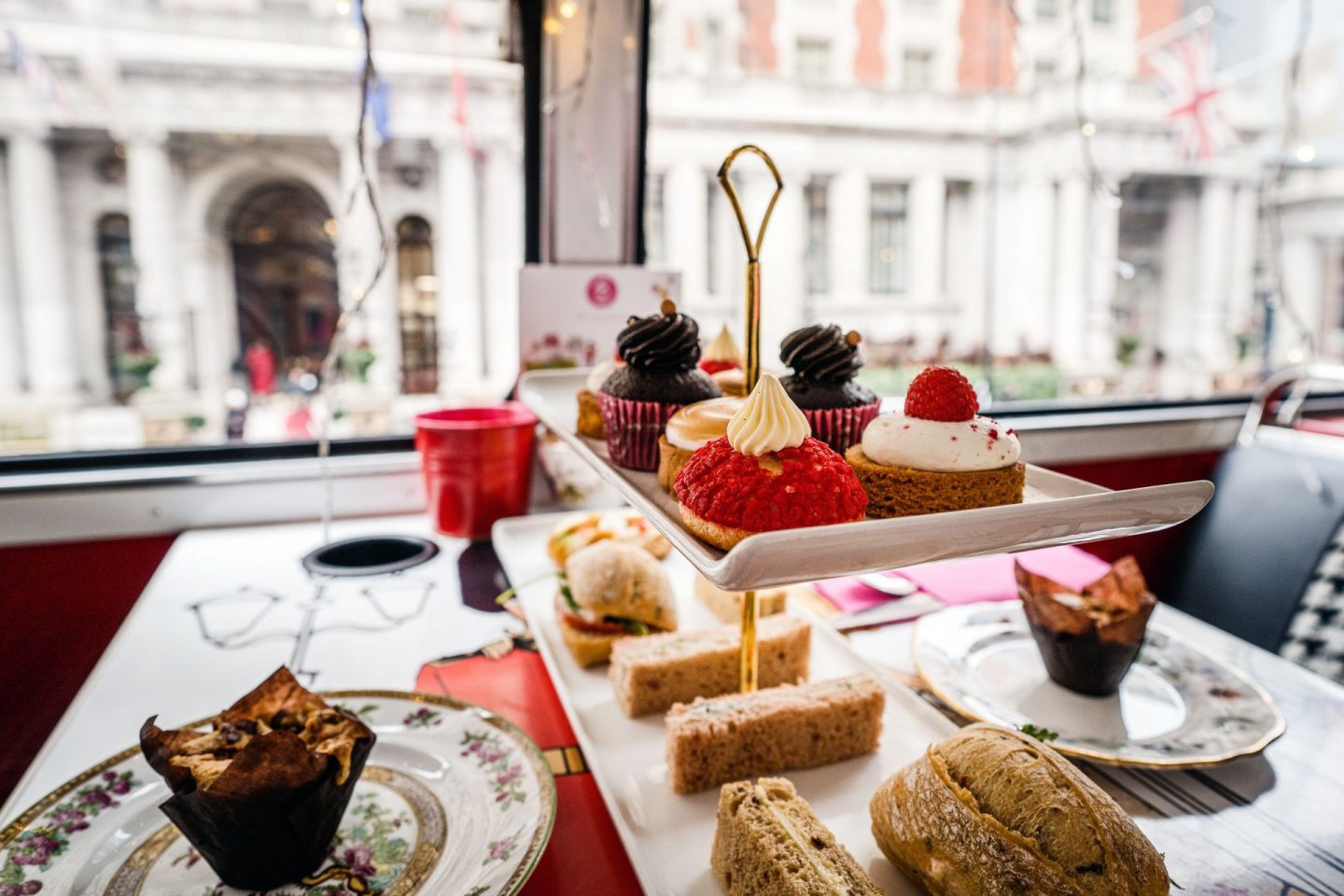 3. The TV Shows
I might have my old buddy, old pal Netflix to keep me company while I'm away from England, but what about the rest of the British TV shows that I know and love?
I'm talking about ITV dramas, Britain's Got Talent and even TOWIE.
Thank goodness I've got Killing Eve and Bachelor in Paradise to keep me going through TVNZ or I might just start having a bit of a meltdown.
4. British Fashion
One of the main reasons I love England has to be down to the fashion. We're just a super stylish bunch, aren't we? We can't help it.
And did you know that us Brits are renowned around the world for dressing quite smart, even for a casual affair? Other countries are much more laid-back, but I kind of love how unique we are in this sense.
I also love our high street scene. We have the best clothing stores! Topshop, H&M, ASOS – I can't wait to have you back in my life. (Not long to go now!)
5. The Scenery
We might be a small country, but my-oh-my, are we mighty!
Not only do English villages and towns have so much character, but our cities offer so much variety in terms of people, architecture and activities.
Even in the smallest communities, there's always things to do, nice walks to take and sights to see. And not to mention, we have the quintessential English countryside, which is nothing short of beautiful – am I right?
6. The Cost of Living
Probably one of the most controversial reasons why I love England is the fact that the cost of living is very reasonable. (Unless you're situated in London, obviously.)
I mean, compared to New Zealand and Australia, England offers a decent minimum wage and you can even buy food at the supermarket without feeling like you have to sell a kidney to get everything you need.
I know it's still super difficult to get on the property ladder. However, generally speaking, England is a pretty affordable place to live, which is kind of cool.
7. The People
Finally, the number one reason why I love England is the people. We're just so polite and friendly as a nation, aren't we?
Sure, we like to leave each other completely alone or stay with our group when we take public transport, but we help each other out when it really matters.
(This isn't us been miserable, non-natives, we just like to get on with things.)
And of course, I particularly miss MY people. It's amazing how a little time away from friends and family can make you realise just how much they mean to you. (I'll be home very soon, guys!)
I Love England and I'm Proud of It
Don't get me wrong, I do enjoy the whole travelling thing. I love being away from home to gain perspective, meet new people and explore new places.
Having said that, I'm already looking forward to my return to the UK.
Why? Well, in a nutshell: England is a truly special country and I'm proud to call it my home.
Can you understand why I love England so much? What's your top reason?
Katie Davies is the Yorkshire-based freelance writer who founded Trendy Tourist. Since 2017, she has written for over 100 companies on a range of subjects, from fashion to marketing. When she's not producing content, you can find her shopping, exploring a new place or sitting somewhere having a cup of builder's tea.