Disclaimer: this post contains affiliate links, which means I receive a small commission when you purchase the product at no extra cost to you! All affiliate links will be marked with an asterisk (*) and help us to run this site so we really appreciate your support. To read our full privacy policy, click here.
The days are slowly getting shorter and the nights are definitely getting chillier. It can only mean one thing: summer is officially over.
But every cloud has a silver lining. And as we pack our bikinis away for another year, it's a great time to rediscover some Autumn/Winter essentials.
Enter: leggings. As the original wardrobe staple, a good pair of leggings will keep you comfy while travelling, cool while working out and fashionable while out and about.
What's more, with so many types of leggings to choose from, you're sure to find a style that works for you.
Don't believe us? Read on to find out about all the different types of leggings and how to style them.
Are Leggings in Style?
We know what you're thinking — are leggings really still in style? After all, they've been around in their modern-day form since the 1950s.
Well, the truth is, leggings never go out of fashion. Trends will come and go, but a good pair of leggings will forever be considered a wardrobe staple. In fact, with the continued popularity of athleisure, they're only gaining more fans as time goes on, meaning even more choice of fabric and fit options.
Take it from us, there's no better time to stock up on some cosy bottoms. Your winter wardrobe will thank you.
What Are Leggings Made Of?
So now we've established that you need to stock up on some new leggings, pronto, it's time to decide what you need from a pair of leggings.
Believe it or not, not all types of leggings are made equal, with different fabrics used for different purposes. Allow us to break it down for you.
8 Different Types of Leggings
If the only thing that springs to mind when you hear the word 'leggings' is a pair of basic black ankle length bottoms, it's time to open your mind.
Get ready to give your wardrobe a makeover with our guide to the different types of leggings.
1. Sports Leggings
Ever had to pause to pull your leggings up every few minutes while working out? If so, you'll understand the importance of choosing the right pair of sports leggings. 
But when choosing the right leggings to wear for your workouts, you need to consider more than just looking good — though, we think you can still do both. *Wink-wink.*
2. Jeggings
As the name suggests, jeggings are a winning hybrid of jeans and leggings. 
Basically, you get all the visual benefits of wearing skinny jeans, but the unbeatable comfort that only a good pair of leggings can give you. Yes please!
3. Treggings
With the appearance of sleek tailored trousers and the stretchy comfort of leggings, treggings are essentially jeggings' more formal cousin.
They come in a variety of colours and styles, and tend to be even more versatile than jeggings and leggings due to their more structured shape and fit.
4. Lounge Leggings
However comfortable you feel in regular leggings, get ready to experience a whole new level of bliss. Why? Well, because lounge leggings go one step further.
Knitted co-ords and lounge leggings are the perfect choice to keep you warm and snug, whether you're working from home or are simply just enjoying a well-earned off-duty weekend.
We recommend trying natural, earthy tones for a stylish yet relaxed look.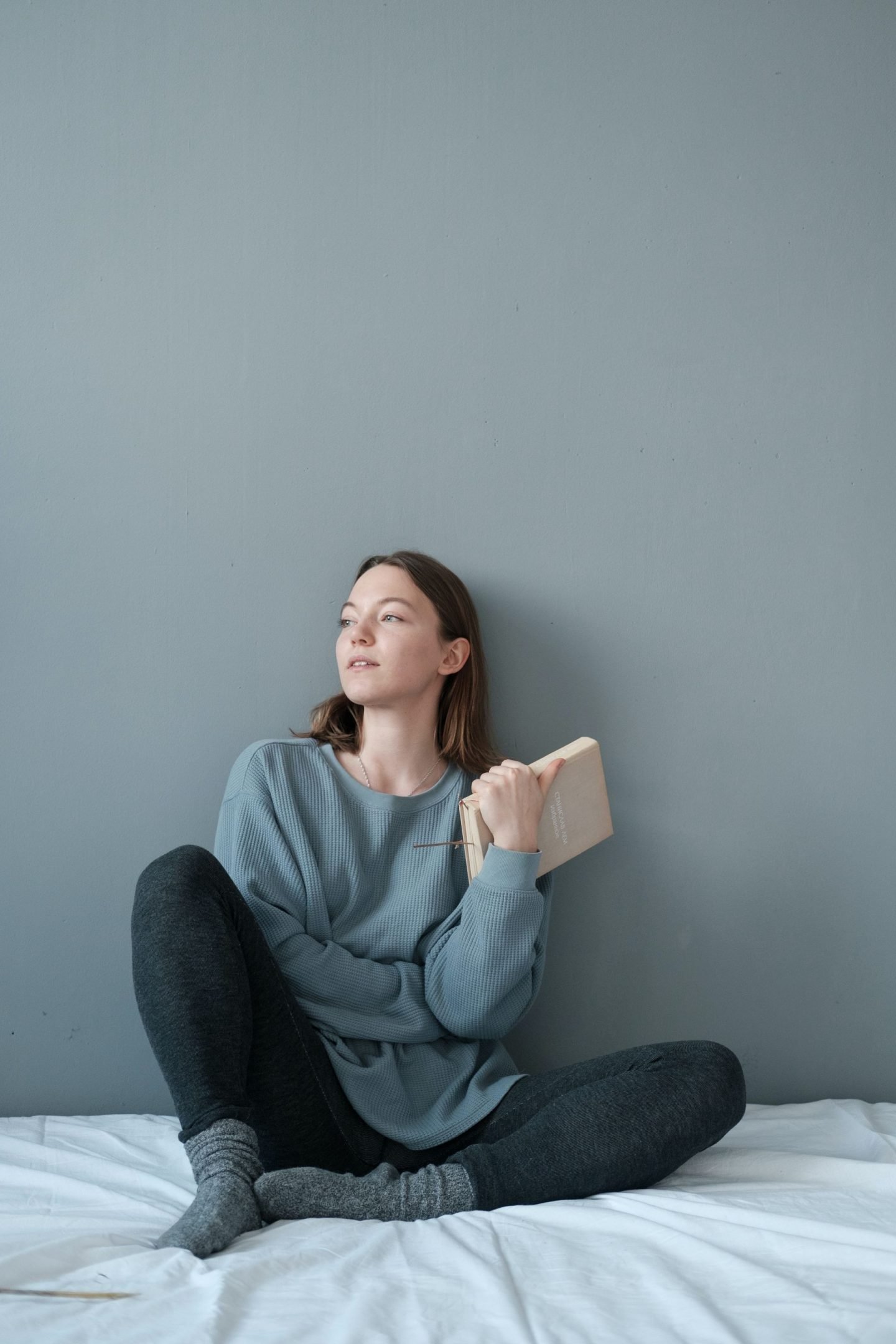 5. Everyday Leggings
Looking for an all-round one-fits-all pair of leggings to get you started? Well, you can't go wrong with a simple pair of black, regular-length everyday leggings.
But just take it from us, it's only a matter of time until you find yourself wanting to expand your collection. You've been warned!
6. Shorter Length
Regular leggings that go all the way down to your ankles are more formal with a closer resemblance to regular trousers. On the other hand, cropped leggings give more of a casual sporty vibe.
Mid-calf or capri-length leggings aren't just flattering, they're also incredibly versatile.
Oh and did we mention that they're super breathable and perfect for those warmer days? Sign us up!
7. Leather Leggings
If you don't want to give up on the trademark comfort of leggings, but do want to elevate your winter wardrobe, it's time to invest in some faux-leather leggings.
They're more glamorous than a regular pair and they'll look just as good dressed up with heels and a nice top. Or you can dress them down with a laidback knit and a pair of trainers. 
Maybe you really can have the best of both worlds.
8. Stirrup Leggings
From corset tops to bucket hats, the last year has been all about nostalgic trends getting their time under the spotlight again. Now there's another iconic 1980s silhouette making a triumphant return: stirrup leggings. 
For the uninitiated, stirrup leggings feature a strap designed to keep your bottoms firmly in place while skiing or horse riding (or just to give contemporary dancer vibes).
How to Style Leggings for Any Occasion
Having so many types of leggings at your disposal can be both a blessing and a curse, as it can make it harder to know which fit, material and colour to wear when.
If you just can't get enough of wearing leggings (hello 24/7 comfort) but are unsure of how to style them for different occasions, we've got you covered.
For Every Day
When styling leggings for the average day, you can't go wrong with a comfy oversized turtleneck sweater and some black thigh high boots.
To really pull off this look, you'll need your jumper to be on the longer side, ideally skimming your mid-upper thigh. If none of your sweatshirts fit the bill, layer up with an unbuttoned button-up shirt underneath to ensure a flattering finish.
Not quite ready to give up on summer and commit to your mid-winter knitwear just yet? Neither are we.
Try teaming some darker jeggings with a lightweight long-sleeved knit or opt for a plain white tee with some high-waisted ripped jeggings for a winning combo.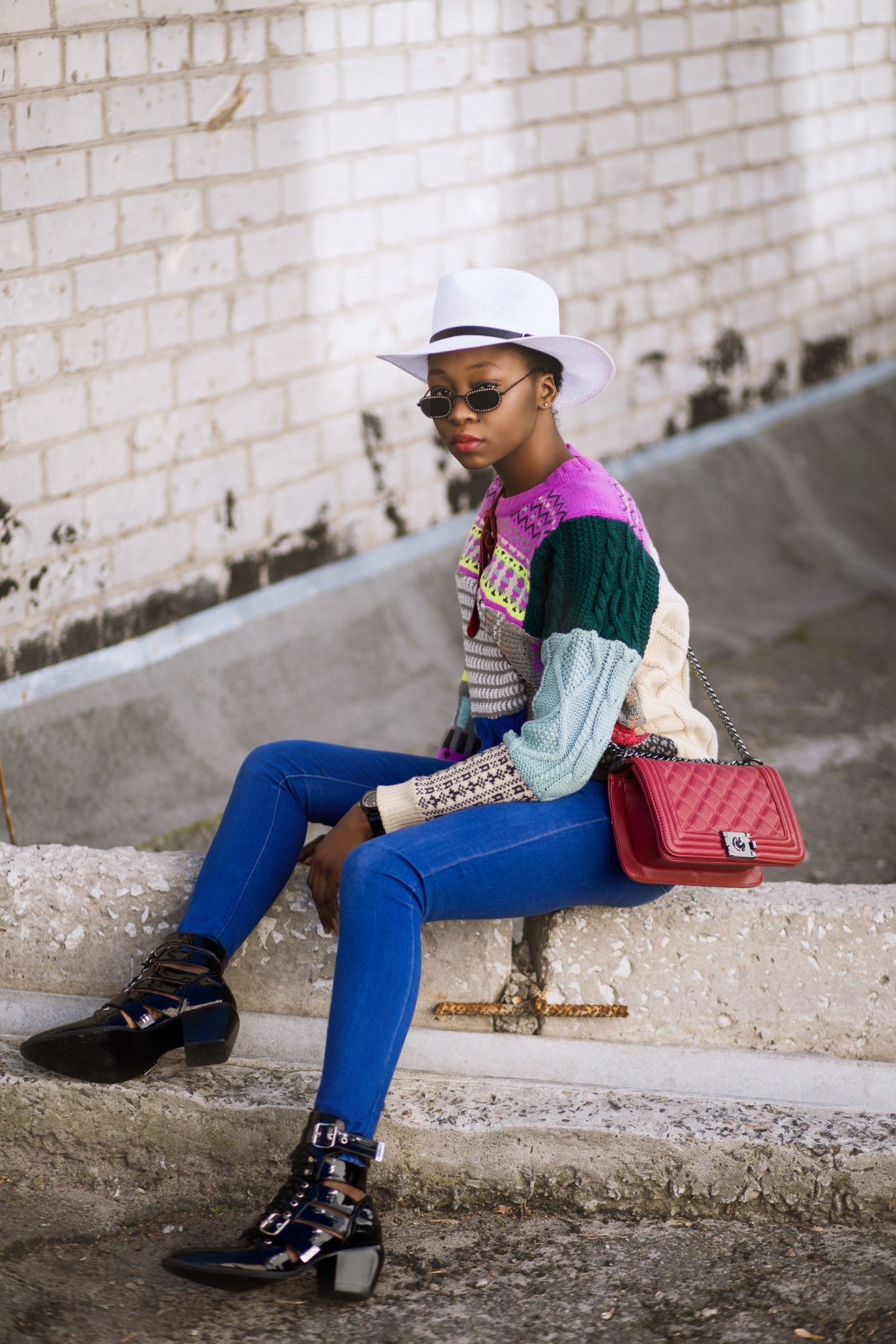 For Smart-Casual
Just because leggings are sporty by nature it doesn't mean you need to style them in a traditionally sporty way.
For smart-casual occasions, why not pair your favourite leggings with some chunky trainers and a statement tee? Tie an Oversized Checked Shirt (*) around your waist for a perfect transitional look.
Alternatively, pair any low-key black leggings with a loose-fitting minimalist neutral top, statement loafers and a crossbody satchel for instant chic.
For the Office
When it comes to finding the right types of leggings for the workplace, it's best to go back to basics.
As a general rule of thumb, you should try to choose a form-fitting high-waisted pair of leggings, avoiding any bright colours or patterns. Then all you need to do is balance your more casual bottoms with a dressier top-half (think blouses or smart blazers) for a look that's professional and comfy. Result.
For the chillier mornings, match some treggings with a slim-fit black turtleneck, a long-line camel coat like this one (*)from Boohoo and a structured bag. Complete the look with some black boots and you're good to go.
For Working Out
Whether your thing is hardcore gym sessions, weekly tennis club or even just the occasional light jog to the shops, a good pair of sporty leggings is a must-have. Matte fabrics tend to look more sophisticated and are much more versatile than shiny ones, so if you have a large workout wardrobe, a matte pair will fit in much easier.
Match your high-waisted gym leggings with a cropped sweater or top like this Adidas Originals one (*) or go sheer with an oversized mesh top over your sports bra.
If you're feeling bold, pair some statement leggings with a coordinating top. Alternatively, you can dress down this look with a black mesh tank top over your sports bra.
For Going OUT Out
When it comes to going OUT out, anything mediocre just simply won't do, especially after the year we've all had. 
If you're planning to dress up your leggings, pick out a sleek faux-leather pair and team with boots or strappy heels.
Remember: it's the waistband and ankle cuffs that'll give your leggings away as athleisure wear. Therefore, if you're after a more undercover leggings-as-trousers look, either pick tops and shoes that'll cover up these areas or choose leggings with jean detailing.
Getting on Board With Different Types of Leggings
Let's face it, the number one reason we choose to wear leggings is their unbeatable comfort factor. And with so many types of leggings to choose from, you could quite easily wear a different pair for every occasion.
So while they might not be the most revolutionary item in your fashion repertoire, a good pair of leggings will make you feel like you can conquer the world and be ultra comfy any day of the week. We call that a win-win.
Katie Davies is the Yorkshire-based freelance writer who founded Trendy Tourist. Since 2017, she has written for over 100 companies on a range of subjects, from fashion to marketing. When she's not producing content, you can find her shopping, exploring a new place or sitting somewhere having a cup of builder's tea.