Imagine if there was a way to ease the packing process. A way to save you time, money and stress. And a way to preserve your suitcase space every time that you travelled.
Well, now there is thanks to the travel capsule wardrobe.
An idea that originated in the 1970s from London boutique owner Susie Faux, the capsule wardrobe is currently adored by fashionistas worldwide. It involves re-focusing your wardrobe and utilising limited pieces during a set amount of time to get the most wear out of them.
The travel capsule wardrobe, then, is exactly the same premise but for travel purposes. It's all about packing smarter so that you can enjoy different types of trips without having to worry about your wardrobe.
Want more details? Read on for 5 big benefits of having a travel capsule wardrobe.
1. It Saves You Time
Firstly, creating a travel capsule wardrobe will save you valuable packing time that you can spend doing other (more exciting) things. Why? Well, because you'll have fewer items to pack, of course!
Plus, every morning that you're away, you won't have to waste precious minutes staring at your wardrobe and wondering what to wear.
Instead, you'll be able to pick something out quicker so that you can start your day sooner. Win-win.
2. It Eliminates Stress
Having more time each morning that you're travelling will also reduce the likelihood of you feeling stressed or overwhelmed before you've even left your accommodation.
In essence, a travel capsule wardrobe makes the whole "getting ready" process so much easier. After all, you'll have done all the hard thinking beforehand. You'll already know which clothing pieces work together and how to style each outfit with footwear and accessories.
More exploring time + less hassle = a happy traveller. Right?
3. It Saves You Money
Additionally, having a travel capsule wardrobe is a lot cheaper than a regular wardrobe.
How come, you ask? Well, there are less items involved, for one. And this gives you the ability to identify what your travel wardrobe really needs.
You don't have to spend unnecessary money on things that are just "okay" or you might forget to wear on your trip.
Instead, every piece that you pick out for your travel wardrobe will have been carefully curated for a specific occasion. They'll be high in quality, much-loved and much-needed, which means you'll get more wear out of them.
Basically, it's time to say goodbye to excess, poor purchasing decisions and buyer's guilt. For good.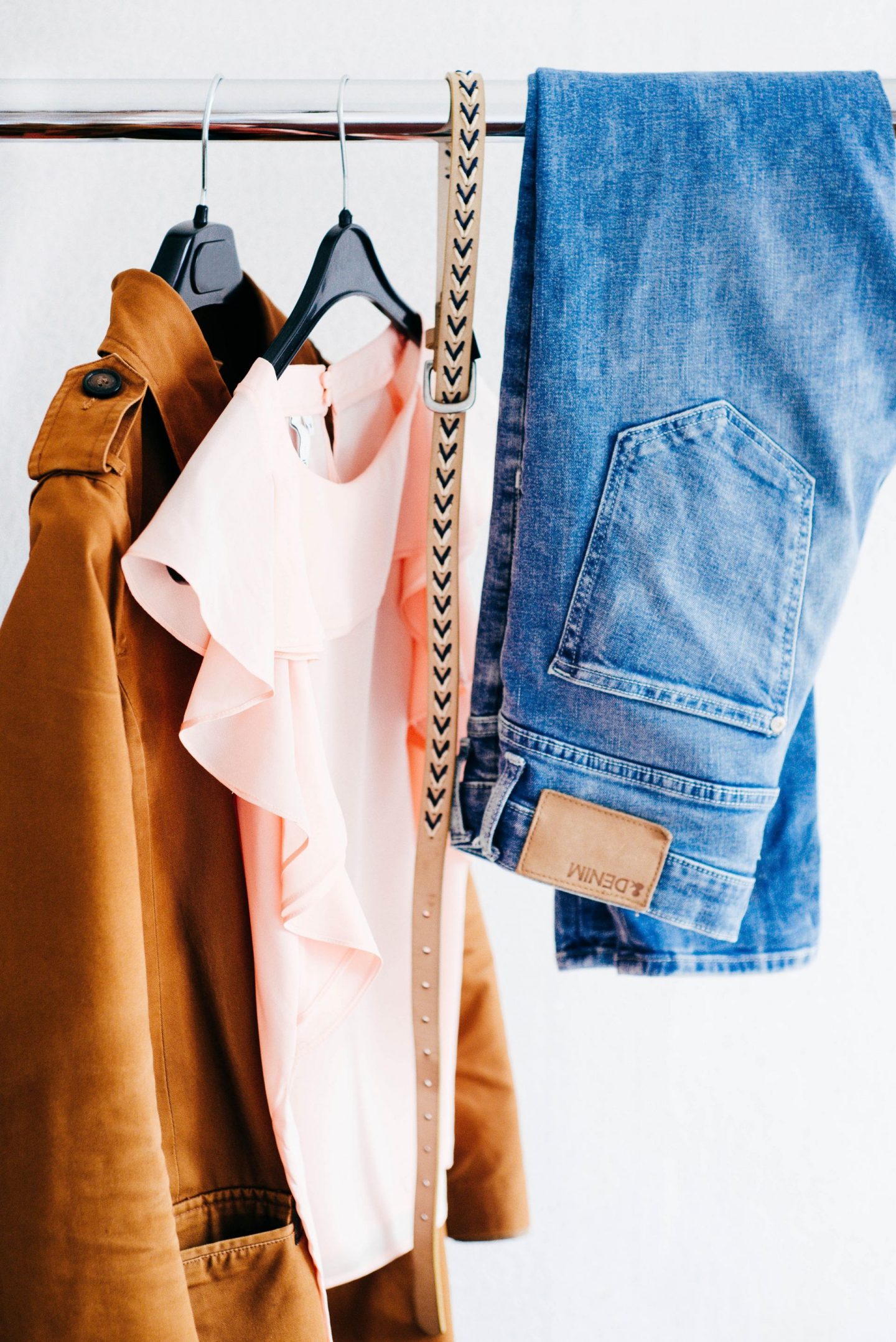 4. It's Environmentally-Friendly
Speaking of waste, sustainable fashion has never been more significant than it is today. After all, over 31kg of clothes are sent to the landfill every year and currently account for 8.1% of the world's greenhouse gas emissions.
That said, by creating capsule wardrobes and choosing to consume and own less, you can help reduce harmful effects on the environment.
And this ultimately has the feel-good factor.
5. It Requires Less Packing Space
Finally, creating a travel capsule wardrobe means that you have more packing space to play with.
Whether you're taking a backpack with you on your trip or two suitcases for a working holiday, you'll feel liberated because you'll have less clutter. And do you know what else this means? Less laundry.
(Cue the Hallelujah music.)
Creating a Travel Capsule Wardrobe
Even though the idea of having a travel capsule wardrobe might be a little unnerving to begin with, you can't deny its benefits.
Since we introduced it into our lives, we've found that it's the ultimate game-changer when it comes to saving time, stress, money and space and reducing the environmental impact.
And it's true what they say: "less is more!"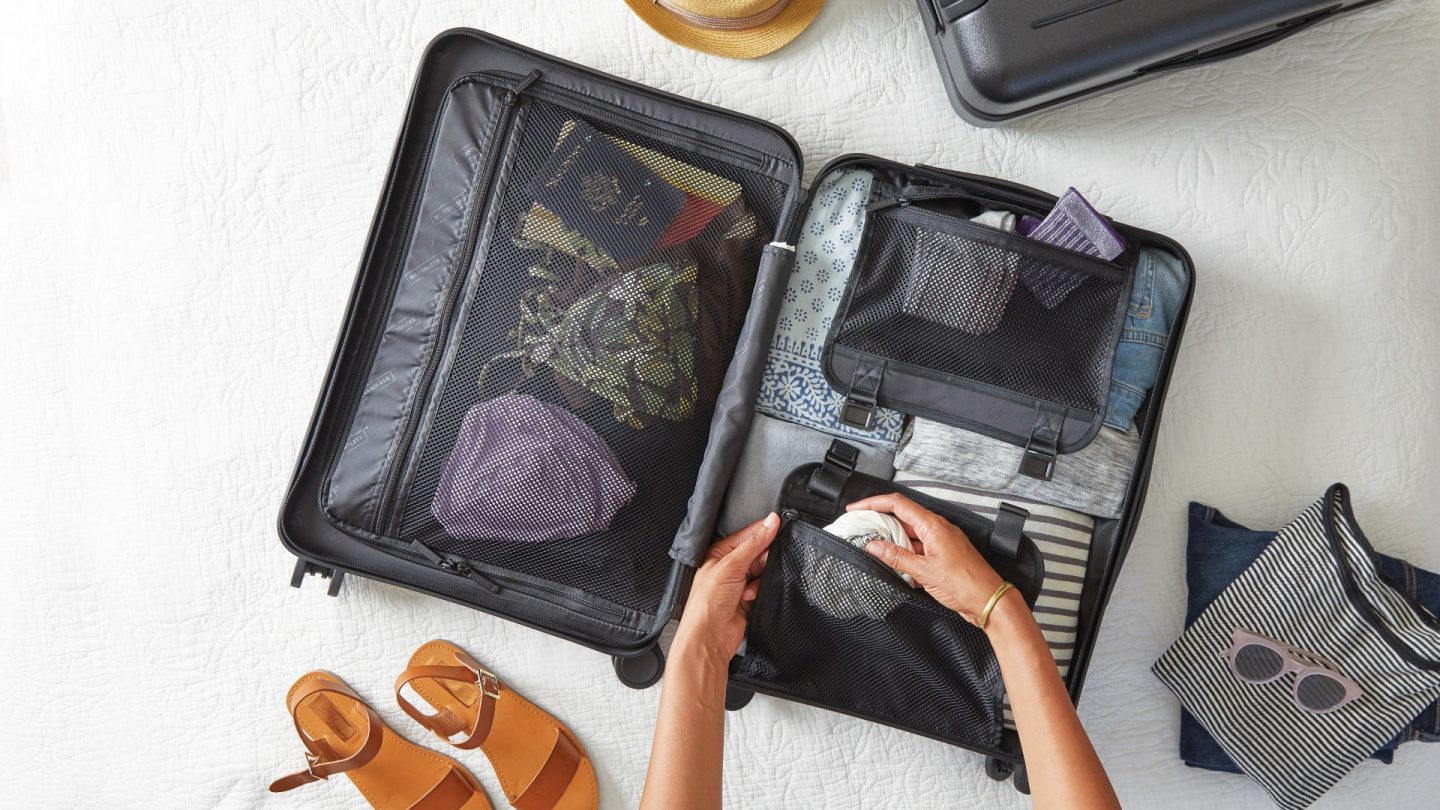 Look out for our upcoming resource on creating a travel capsule wardrobe to save space and look stylish! In the meantime, have you ever created a travel capsule wardrobe? What did you think of the idea?
Katie Davies is the Yorkshire-based freelance writer who founded Trendy Tourist. Since 2017, she has written for over 100 companies on a range of subjects, from fashion to marketing. When she's not producing content, you can find her shopping, exploring a new place or sitting somewhere having a cup of builder's tea.