Disclaimer: this post contains an affiliate link, which means I receive a small commission when you purchase the product at no extra cost to you! All affiliate links will be marked with an asterisk (*) and help us to run this site so we really appreciate your support. To read our full privacy policy, click here.
While I was in Thailand in early 2017, often laid on beautiful beaches, I had a lot of time to think. And I also had a lot of time to read.
In fact, I read a book while I was out there that I had recommended to me by a friend and it totally changed my view on life.
What was this book, I hear you ask? Well, it's called 'The 4-Hour Work Week" by entrepreneur Timothy Ferriss (*).
Here's why it resonated with me so much.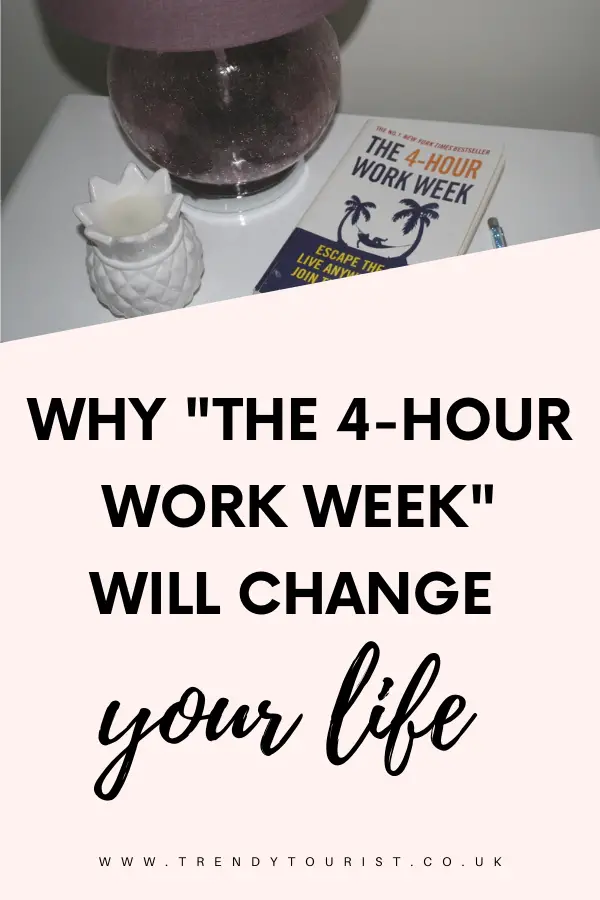 1. It Made Me Reflect On My Background
Firstly, "The 4-Hour Work Week" made me take a step back from my current situation and look at it from an outsider's perspective.
Since my full-time working life began after university, I never felt like I was really in the right job for me. Whether it was the role, the company or the environment, something in each job just didn't quite click.
Don't get me wrong, I gained indescribable experience and knowledge in every job, but I was always left feeling empty and unfulfilled.
And I couldn't work out why.
2. It Made Me Have an Epiphany
Then one day in Thailand, while I was travelling from Donsak to Krabi on a rather long bus journey, I got to thinking. I'd just read a chapter in 'The 4-Hour Work Week' which I couldn't help but dwell on.
Basically, it encourages you to ask yourself what you would do if you won the lottery. If you had all of the money in the world and you didn't have to work to make a living, how would you spend your time?
I thought about that good and hard for a long time. I thought about what I love to do and what interests me the most.
Yes, I'm passionate about fashion and travel so naturally if I won the lottery, I would shop and go see more of the world. (Wouldn't we all?)
But, how else would I pass the time?
It wasn't long before the answer hit me square in the face. I would do what I'm doing right now. Blogging. Content creation. Writing.
3. It Made Me Change My Career Path
I decided that I wanted to start a freelance business – and there's no better time than then to do it.
With that in mind, I enrolled in the Freelance Journalism course at the College of Media and Publishing so I could hone my craft.
And the more I thought about it, the more I realised how much writing for a living made sense to me.
That's Why "The 4-Hour Work Week" Changed My Life
For those who haven't read the book, I implore you to go out and buy it!
It'll explain the reasons why we need to work to live, not live to work.
And it's a real game-changer for your career.
Thanks, Timothy Ferriss! You changed my life for the better.
Katie Davies is the Yorkshire-based freelance writer who founded Trendy Tourist. Since 2017, she has written for over 100 companies on a range of subjects, from fashion to marketing. When she's not producing content, you can find her shopping, exploring a new place or sitting somewhere having a cup of builder's tea.