Why is the Seaside So Popular and Good for the Soul?
August 15, 2018
Last weekend I headed to the seaside for a day trip with my family and our cuddly pet cavapoo Riley. It was then that I came to the realisation that I've been to the coast every year since I can remember, and it got me thinking: why is the seaside so popular?
Well, the answer became immediately obvious. It's because it's SO GOOD for the soul.
Whether you head to Scarborough (like me), Southend-on-Sea or the east coast of the USA, there's just something about being at the seaside that ROCKS, no matter where you are in the world.
Anyone else feel me?
And here's why.
It's Extremely Calming
Say what you will about the British seaside, but you can't deny that being by the water is so incredibly SOOTHING.
I often love to just watch the waves coming in, lapping the shore and then heading back out again. It's almost THERAPEUTIC somehow, right?
I can't get enough. After all, being a busy solopreneur, I could always use some of that calm in my life.
The Air is as Fresh AF
I swear that the air at the seaside comes with a sprinkle of fairy dust or something. Like, SRSLY, how can it be that fresh? I just don't understand.
Not only does breathing in the sea air have a positive effect on our physical health and clears our lungs, but it can also drastically improve our skin too.
How I hear you ask? It increases skin's elasticity, hydrates it and improves its overall clarity. 
Healthier body AND healthier skin, you say? #WINNING
Sunshine, Sea and Sand is a Happy Combination
I read something recently that said just LOOKING at nature instead of a smartphone or a laptop 24/7 has such a positive effect on your mental health.
And if it's pretty nature? EVEN BETTER.
There's something truly wonderful about having the sun shine on your face, with the sand between your toes and the sound of the ocean nearby. It makes you feel… Well, ALIVE. 
Hello, free mood enhancer.
It Clears the Mind
Being at one with nature also strips you of any negative energy. It can clear the mind like nothing else can.
Personally, I went to the seaside last week with a head full of content ideas, upcoming deadlines and stress. And I left with NO worries at all.
Hakuna Matata, baby. (Thanks, Scarborough!)
A Change of Scenery is Often Needed
If you're like me and you're not one of the lucky people who live near the seaside, you just really appreciate the change of scenery every once in a while.
It's easy to get so tired of the same four walls, or the repetitiveness of your daily commute, and desperately crave new and exciting surroundings.
Honestly, I wish I ventured to the seaside more. It seems to heal me like nothing else can!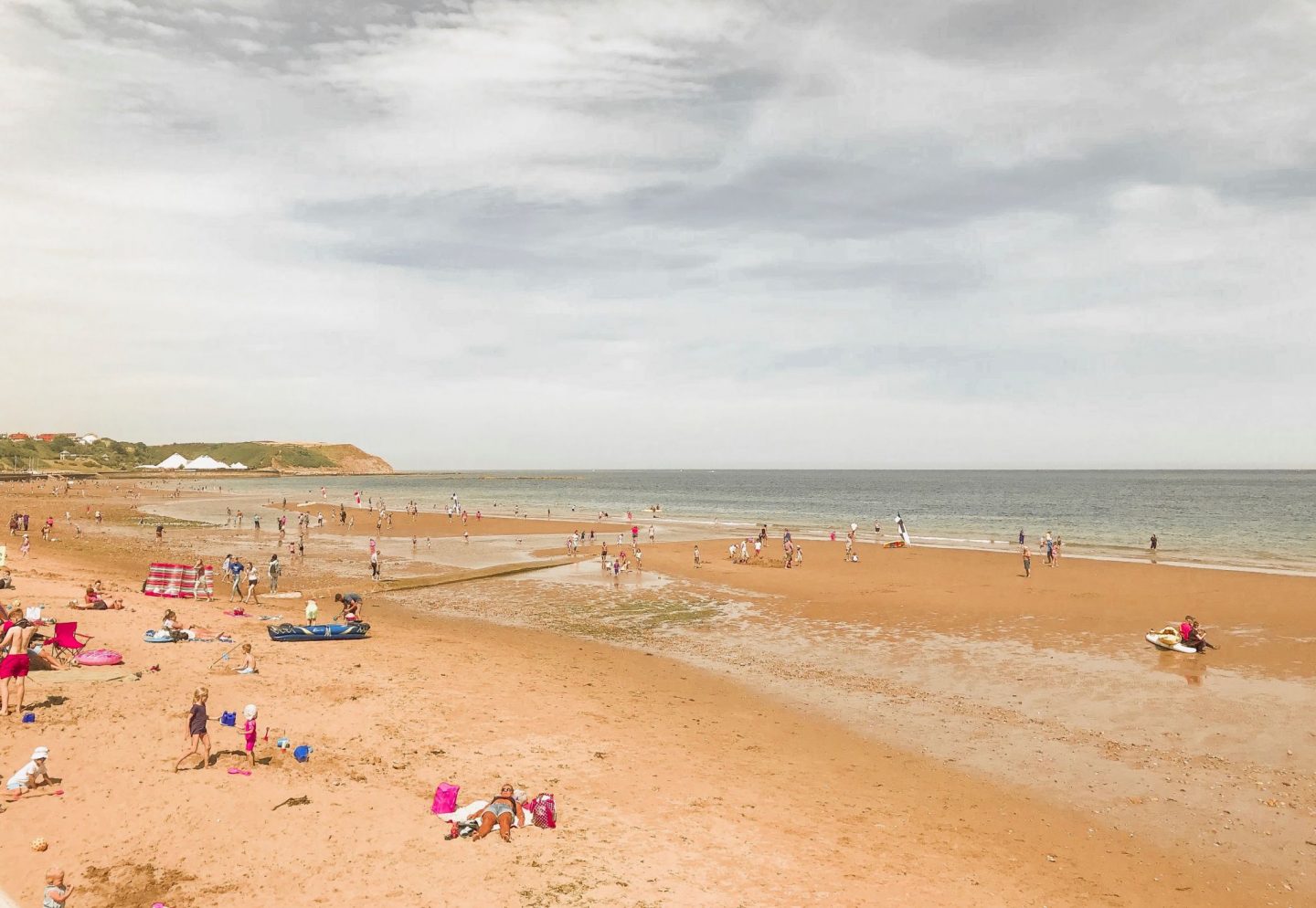 Why is the Seaside So Popular?
Why is the seaside so popular then? Well, it's just SO GOOD for the soul.
I challenge everyone who's having a difficult time, looking for a new experience or simply needs to clear their head, to get outside and head to the seaside for the day. And I GUARANTEE you won't regret it.
I'M WEARING:
Top – Forever 21 (similar here)
Shorts – Rue 21 in USA (similar here)
Sunglasses – Quay Australia
(Please note that this post contains affiliate links that helps me to run this blog. For my full privacy policy, please click here.)
Last Updated on