12 Best Things to Do in LA
July 29, 2016
The City of Angels: based in Southern California, this location is renowned for being the centre of the global film and television industry.
And it's home to Beverly Hills, an area that's wanderlusted after by natives and non-natives alike.
I've been fortunate enough to visit LA three times now. And each time, I'm in awe at its sheer diversity. From the celebrity-filled hills of Hollywood to the serene beauty of Santa Monica beach, there's something for everyone to enjoy.
Here are the 10 best things to do in LA by someone who continues to fall deeper in love with the place.
1. Hollywood Boulevard
Best things to do in LA 101: walk down Hollywood Boulevard. (Again!)
Yes, I'e done it so many times. But the Walk of Fame, Chinese Theatre, Dolby Theatre and shopping district down Hollywood Boulevard NEVER gets old.
I mean, there's always that one star on the pavement that we forgot to photograph previously, a new event or premiere happening at one of the theatres or additional merchandise to buy!
2. Santa Monica
Santa Monica is undeniably one of my favourite spots in LA (if
not my absolute favourite)! The beach stretches on for miles and it's incredibly stunning.
In addition to rides on the pier, there are always really talented buskers. Therefore, it's often nice to grab a coffee, find a bench and absorb the music and atmosphere whilst overlooking some of the prettiest sights of the city.
You can also go shopping and find some cute cafes and restaurants on Third Avenue.
Either way, get exploring and don't be afraid to get lost a little!
3. Venice Beach
Venice Beach is just down the coast from Santa Monica Beach and
is often a bit less crowded.
Not only is the sand stretch vaster, but it has more character. After all, there's a reason why it's known as the "hipster" beach.
You can find a lot of skaters and local businesses setting up stalls where you can find quirky bargains.
In essence, people come to Venice mostly to shop and check out a completely different vibe to Santa Monica. Personally, I love both areas in different ways!
4. Beverly Hills Celebrity Homes Tour
There are a few different companies that provide this type of tour around celebrity homes, but the best one has to be Starline.
With Starline, you can be reassured that you're seeing real, authentic celebrity houses and not being fed some cock-and-bull story.
This fabulous tour takes you around Beverly Hills where you get to see some unbelievably amazing houses (and sometimes the celebrities themselves).
It makes for a super fun morning (or afternoon) and if you're a showbiz fan, it's definitely not to be missed!
5. Rodeo Drive
If you've ever seen Pretty Woman, you'll know that Rodeo Drive is a prestigious road in Beverly Hills that hosts many designer boutiques and stores.
But do you know what else it hosts? Really great restaurants.
I mean, there's a reason why a lot of celebrities around this area!
My family and I ended up going to the 208 restaurant (where Kim Kardashian had eaten the week before). Yes, it was expensive but they had some of the best food I've ever tasted in my life. My seafood linguine entree, in particular, was spot on!
6. Griffith Observatory
Let's just get one thing straight: the hike up to Griffith Observatory is an adventure in itself.
For us, it was approximately two hours from our hotel uphill with the road steadily getting steeper. Add the sun and heat into the mix and we had a bit of a challenge on our hands, to say the least!
Luckily the views on the way up and at the top make it all worthwhile. You get breathtaking views not just of the Hollywood sign, but the whole of LA. It's a must-do!
7. Malibu
Another of the best things to do in LA is head to Malibu. It's another part of the city alongside Beverly Hills where the celebrities like to buy houses.
After venturing there myself, I can totally understand why.
My sister and I actually went on another Celebrity Homes Tour with Starline. However, you can drive up the Pacific Coast Highway from Santa Monica and do it yourself, if you'd prefer!
Either way, go check it out. Malibu's beaches are gorgeous and it just seems like such a pleasant place to live.
8. Downtown LA
Often overlooked for the other more touristy activities, downtown LA is a mesmerising hub of restaurants, shops, cafes and bars.
And do you know what else? It's a fabulous spot for a bit of day drinking.
During our third trip to LA, our Wilmington friend Jeff was visiting at the same time so we all checked out the rooftop bars downtown.
The Standard and The Perch both had impressive views of the skyscrapers as well as the most delicious cocktails! We had the BEST day.
9. A Sports Game
During our second trip to LA, my sister and I went to see the LA Lakers team play basketball at The Staples Centre (which was AWESOME)!
Then during our third trip, we thought we'd see what all the fuss was about with baseball and watch the LA Dodgers play.
I mean, it's always good to learn about a different sport, especially because we don't have baseball in the UK.
And in my opinion, the atmosphere at any American sports game is always electric, which makes it a must-do when you're in the country.
10. Melrose Avenue
Undoubtedly one of the best things to do in LA, Melrose Avenue is one of the most amazing areas for luxury shopping in the city.
As well as being gorgeous, clean and well-kept, it has some of the nicest cafes and restaurants.
A personal favourite eatery of mine is the Urth Cafe with the green umbrellas. FYI, their Eggs Royale breakfast with poached eggs, smoked salmon and english breakfast muffin doused in hollandaise sauce tastes a little bit like heaven.
11. Universal Studios
Universal Studios Hollywood is a great day out made easily accessible by LA's well-connected Metro system.
There are some awesome rides to explore, from new ventures in the form of Transformers and Despicable Me to old classics like Jurassic Park and The Mummy Returns.
Then there's the traditional Studio Tour where you get a sneak peek of past and current film sets. As a self-professed film buff, I love it!
12. Disneyland
In Anaheim, a city that's part of the Los Angeles metropolitan area, lies Disney's famous Magic Kingdom.
And it doesn't matter if you're four or twenty-four, this theme park is still a must do for all the family when you come to LA.
Having said that, it is a little bit out of the way though, so easier to get to if you rent a car. My sister and I actually rode the bus on our second trip and it took over a couple of hours each way! Now, that's dedication.
We don't regret it though as Disneyland is magical and always worth all of the time, money and effort. Right?
Making the Most of the Magical Things to Do in LA
All in all, LA is an incredible city – it has such a magical feel to it. I would never tire of it and could live out there in a heartbeat!
I literally just can't describe the way that I feel when I'm in LA. All I can say is that I turn into a five-year-old kid again and feel more excited than ever before.
I mean, there's nothing better than cruising down Sunset Boulevard
with the sunshine on your face and the Hollywood breeze through your hair.
(Speaking of, did you know that LA gets sunshine 360 days of the year or something ridiculous? Not fair.)
And there's also something about being up in the hills surrounded by the most beautiful houses you've ever seen in your life and looking down on the fast-paced life of the city.
There are beaches to explore, there are theme parks and there's
the downtown area. And I think that's why I like it so much, because of the variety.
Either way, I just can't wait to visit again!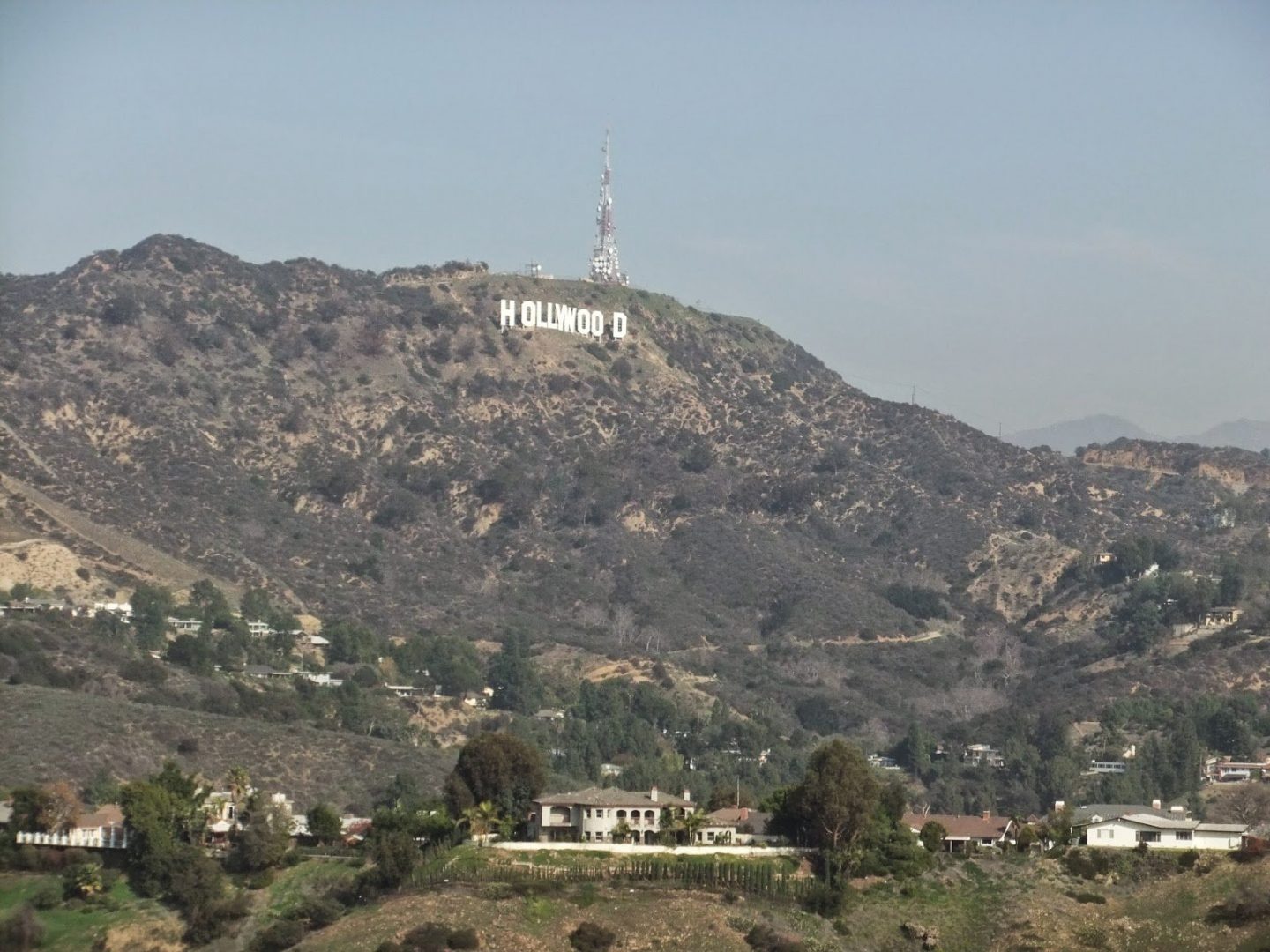 (What are your favourite things to do in LA? Have you done anything on my list? Thanks for reading! Katie-xo)
Bloglovin | Twitter | Instagram
Last Updated on